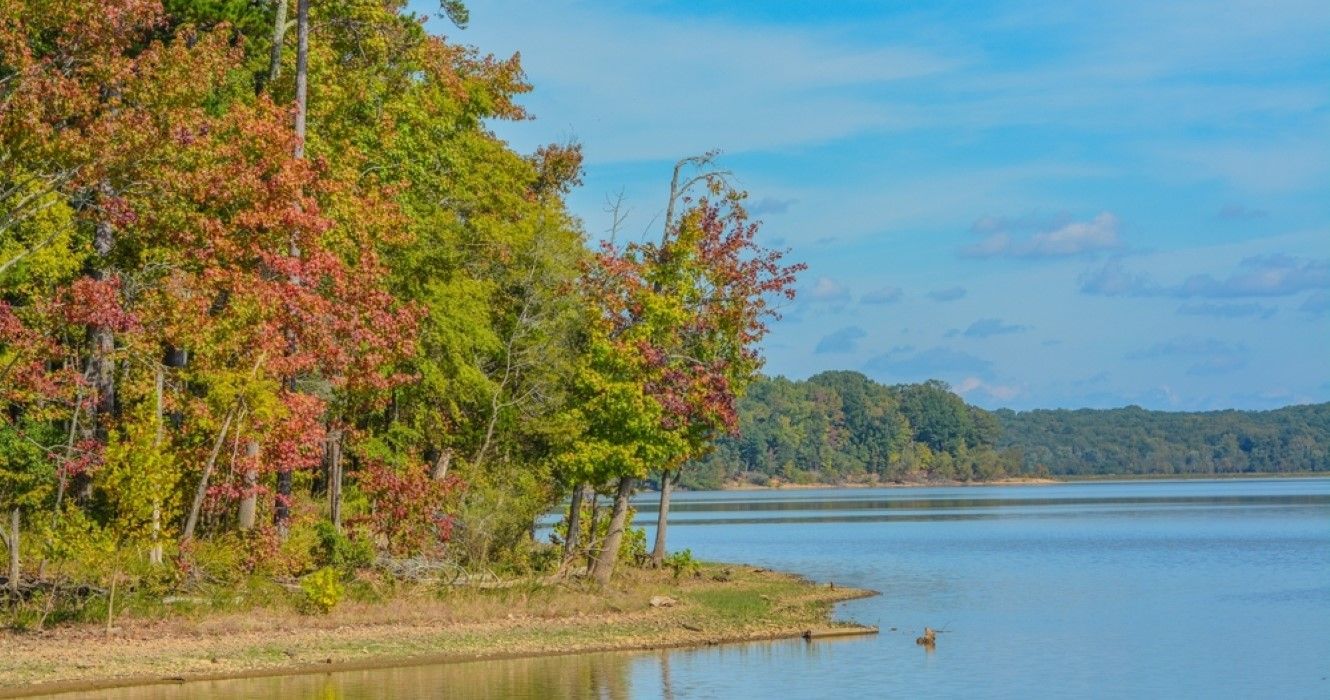 These are Virginia's least populated cities and their best attractions
As they say, "Virginia is for lovers," and that's easy to understand because, in the state, love is always in the air. Ocean tourism is popular, centered in Virginia Beach, where the Atlantic Ocean breeze makes every stay worthwhile. The Commonwealth is also famous for its limestone caves, led by Luray and Skyline Caverns.
Beyond its natural wonders and bustling capital Richmond, there's more to see in the Old Dominion. Those who want to discover new things should visit its less populated towns, where appreciating hidden gems and finding new friends is always guaranteed. Lively, Virginia is indeed a charming place.
Populations listed below are as of 2021.
Related: 10 of Virginia's most beautiful towns to visit
10/10

Scottsburg (Population: 127)

What makes a visit to a small town unique? First, the locals are hospitable, hence welcoming even to those who are only staying for a quick rest. Second, the community is so small that you can explore it in a day and meet new friends along the way. Take, for example, Scottsburg. There's not much to it, but it's a humble town where relaxation is a way of life, thanks to Gibson Creek. After interacting with the locals, tourists can stroll along the waterway and appreciate the charm of this small town.
9/10

Virgiline (Population: 126)

Incorporated in 1900, Virgilina has the best of both worlds as it sits on the border of Virginia and North Carolina, hence the town's name. Located on a ridge, this destination boasts Aarons Creek, a humble waterway that offers locals and visitors alike a chance to commune with Mother Nature, albeit in tiny ways. This border town is a place to relax as it is nestled between charming states. Virgilina is always ready to serve guests.
8/10

New Castle (Population: 125)

New Castle, although only having a population of over a hundred, is the county seat of Craig County. To the west of the town are prominent high cliffs, while its eastern part has Johns Creek Gorge, where rafters can test their skills. Beyond these natural wonders, the area also boasts antebellum courthouse complexes highlighted by a courthouse, historic downtown, and trails that will satisfy the occasional hiker and stroller. Agritourism is also important, an attractive prospect for tourists who want to take home fresh produce after a day of sightseeing.
7/10

Branchville (Population: 118)

Those who visit Branchville will feel it's the real deal when it comes to having that small town vibe. With only over a hundred souls living in this community, residents are always eager to meet new faces. The town doesn't have much to offer, but the warm welcome of the locals is enough to impress visitors. There is the Buckhorn Swamp, a small waterway where tourists can relax, observing what this small town has to offer beyond its inhabitants. From downtown to the swamp, Branchville is a skilful host.
6/10

Hillsboro (Population: 114)

Hillsboro bills itself as "one of the best-preserved rural towns in the country," thanks to its historic buildings that resemble a medieval village in Europe. Located in the Hillsboro Gap of Short Hill Mountain, this Virginia charmer offers panoramic views from Catoctin Creek to the slopes teeming with vineyards. Along with historical excursions, the city also offers wine and beer tours, the perfect way to end a day of sightseeing. Hillsboro is small, but it will amaze lovers of good drinks and nature.
5/10

Glen Lyn (Population: 95)

Glen Lyn is a quaint town, thanks to its location on the Virginia border and the "almost paradise" of West Virginia. It is located near the East and New Rivers and overlooks the Blue Ridge Mountains. In town, tourists will be enveloped by a soothing breeze, making them not only relaxed but refreshed. The breeze will encourage them to explore the wild nature deeply, to conquer natural paths that will give them more relaxing moments. Glen Lyn is nothing short of awe-inspiring.

Related: 10 Virginia State Parks You Should Visit (And Their Most Scenic Trails)
4/10

Washington (Population: 86)

An entire city listed on the National Register of Historic Places? Washington is just that, and more because its location in the foothills of the Blue Ridge Mountains near Shenandoah National Park makes it an exhibition of Mother Nature's best offerings. The historic district is full of landmarks highlighted by the Rappahannock County Courthouse. Exploring Washington is a rewarding experience because wherever tourists look, they will be inspired by the sights, but not before learning about the city's rich past. Washington aims to wow.
3/10

St. Charles (Population: 73)

When tourists visit the small town of St. Charles, they will be greeted by breezes so relaxing they will fall asleep. But they should fight because there are lovely places to see in this destination. There's the Straight Creek, where visitors can dip their toes while observing nature. Steep hills surround the city, with the supreme and majestic small black and solitary mountains. With such attractions, locals are lucky to be so close to nature.
2/10

Duffield (Population: 73)

Duffield is located on the edge of the lush Jefferson National Forest, making it the perfect getaway for nature adventures. It is also close to the Natural Tunnel State Park, where tourists' favorite natural tunnel can be enjoyed. With attractions like these, it's easy to become one with nature in Duffield. Those who want a casual stroll, meanwhile, can visit the town's Civil War-era homes. Going back in time has never been so easy. Duffield is spectacular, thanks to its rich history and fascinating natural wonders.
1/10

Clinchport (Population: 64)

If there's one reason you shouldn't miss Clinchport, it's because it's Virginia's least populated city. Beyond this fame, the area has scenic spots thanks to the pristine Clinch River. More than 60 people live in this destination and are delighted to meet those who want to discover the charm of the city. By trudging along the river, visitors will get that sense of calm, thanks to the effortless beauty of the area. Clinchport takes the top spot for being a small town with big surprises.