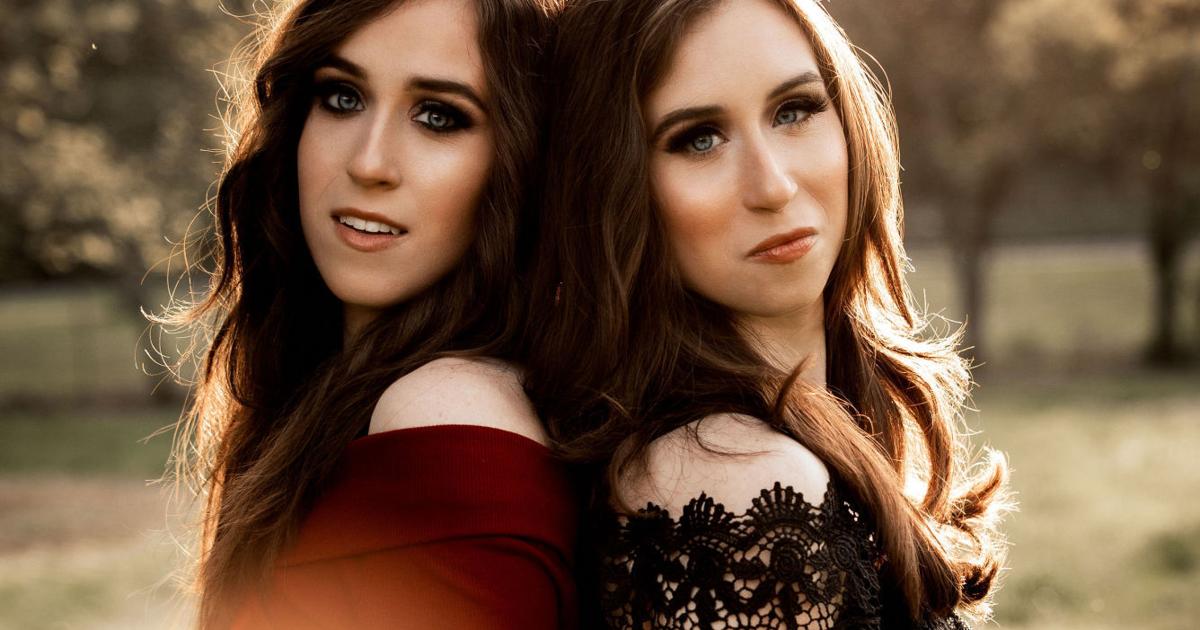 The Hobbs Sisters to headline Friday After 5 | Features
The third week of Friday After 5 will continue to feature entertainment and family events, with music and more on Friday nights.
Nashville-based country duo The Hobbs Sisters will headline the Jagoe Homes Riverfront Live stage at the Holiday Inn Owensboro Riverfront from 6-9:30 p.m. alongside their backing band.
Twin sisters Hannah and Lauren Hobbs, originally from Pittsburgh, traveled to Nashville more than four years ago and will debut in Owensboro and FA5.
"We are so thrilled," Lauren Hobbs said of her performance at FA5. "We like being able to play in different places; it's part of our job that makes it so much fun. We've heard so many (good) things about Friday After 5. We're excited to be a part of it.
Lauren Hobbs said she and her sister performed regularly in the Pittsburgh area and had taken short trips to Nashville over the years, "playing everywhere we could get in" and "writing with anyone who was willing to write. with us".
Their taste for experiences and the environment helped them decide to make Nashville their new home.
"We just fell in love with Nashville; it's a great city for so many reasons, but especially if you're a musician and you're a budding songwriter and a budding artist," said Lauren Hobbs. "It's such an inspiring city, it's a really welcoming city."
Since arriving in Nashville, the group has kept busy with an active touring schedule and opened up to popular country artists, including Grammy-winning country band Lady A (formerly Lady Antebellum) and author -singer-songwriter Russell Dickerson.
The duo released their 10-track debut album "Turn It Up" last year, which Lauren Hobbs says will make up the bulk of their set list, along with other music they've been working on.
"We put on a very energetic show," said Lauren Hobbs. "We're still hoping that the energy and enthusiasm really trickles down to the audience."
Other artists on the lineup include 8 Track's 1970s rock and roll music from 7-9 p.m. on the Romain Subaru Overlook Stage, Derik Hultquist on the Lure Seafood & Grille Stage from 7-10 p.m., and Tony and the Tan Lines on stage. on the Ruoff Party Stage from 8:30 p.m. to 11:30 p.m.
Veterans of Foreign Wars (VFW) Station 696 will be hosting karaoke from 7:30 p.m. to midnight at their location, 311 W Veterans Blvd.
The Tailgate Band, originally scheduled to perform at the Atmos Energy Amphitheater at McConnell Plaza, will no longer be performing tonight due to a "family emergency", according to the FA5 website.
Additionally, the first night of auditions for WBKR's "Friday Night Fight" will take place from 6-8 p.m. on the Ruoff Party Stage. The competition will see a number of acts fight for a spot on the official FA5 lineup on September 2.
The second round of auditions will continue on July 15, with successful applicants from both rounds performing in the final on August 12, which will determine the winner.
The winning act will also receive $1,000.
Other events will include a dog and cat basket raffle and a petting zoo, honoring the week's theme "We Love Pets", as well as a hula hoop contest for all ages during the sunset intermission. Sun.
Tonight will also see the start of "First Fridays," the contemporary Christian music concert series hosted by the Bluegrass Music Hall of Fame & Museum, with Grammy-nominated all-female trio Point of Grace performing from 5-8 p.m. the outdoor stage of the Michael E. Horn Family Foundation behind the Hall of Fame.
Chris Joslin, executive director of the Bluegrass Music Hall of Fame & Museum, said the facility was "very community-based" and wanted to be part of FA5 in some capacity.
"We wanted to develop something that complimented everything that was already happening with Friday After 5," Joslin said. "We wanted to develop something that was perhaps unique and help broaden the audience for Friday After 5 in general."
Joslin said the series was aimed at families, especially young families, while creating a "compelling and inviting" atmosphere, and its collaboration with First Baptist Owensboro to provide activities for young children.
With the genre of music featured on the show, Joslin feels he is focusing on his bluegrass and gospel music roots that the installation is all about while the songs' messages are relatable.
"I think the human spirit… naturally goes to music, but especially songs of hope, songs of unity," Joslin said. "I think that although our current culture is pulled and tied in many directions, I think the human spirit is kind of yearning for that reconciliation that can be found in Christ."