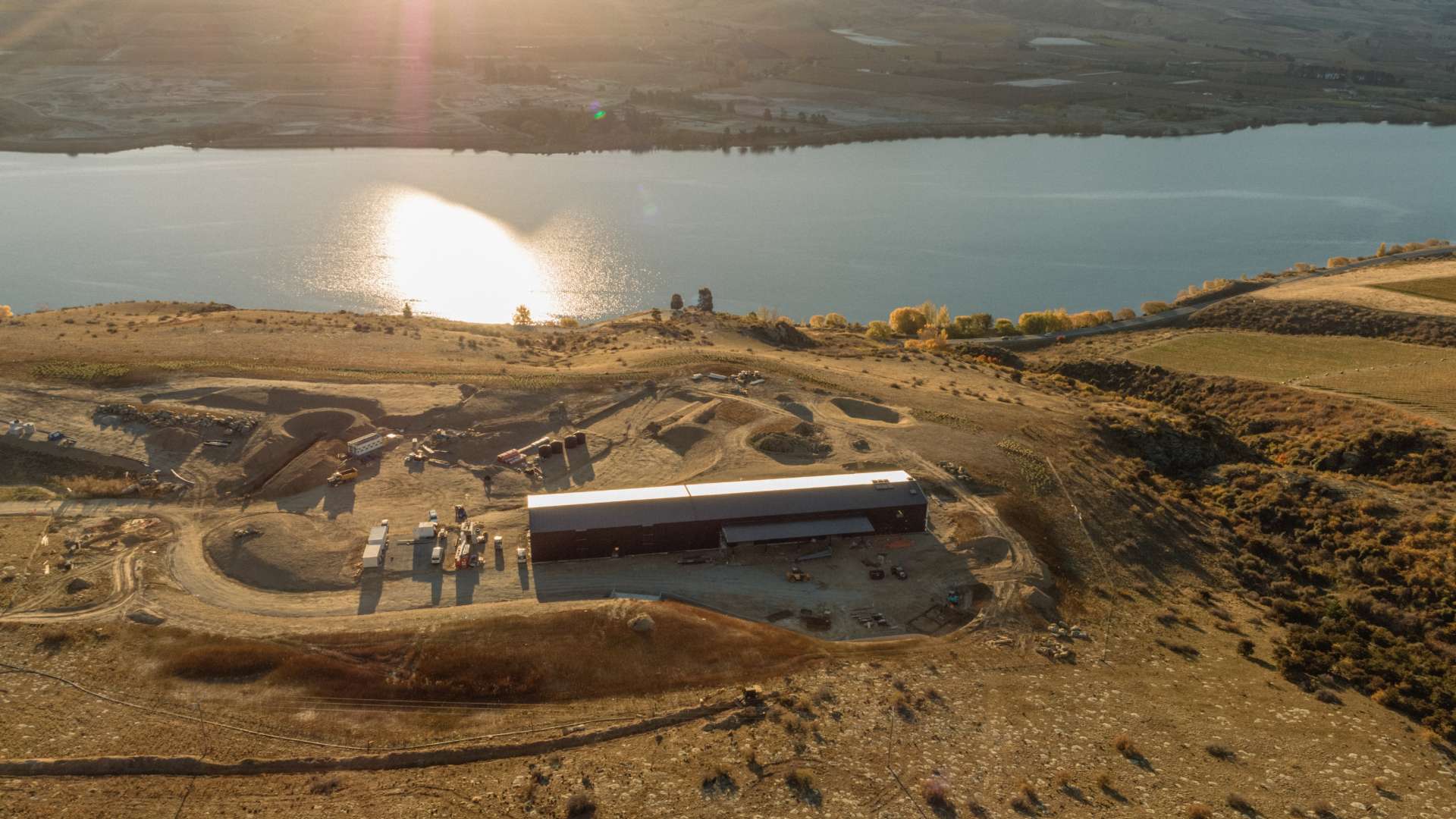 Scapegrace will soon open a giant new $25 million distillery in beautiful Central Otago
You probably know the Central Otago region of the South Island for its pinot noir, but it's about to become a hub for vodka, gin and soon whiskey. That's because New Zealand spirits makers rascal are about to launch their biggest product yet: a giant new $25 million distillery on the very scenic shores of Lake Dunstan.
The Scapegrace team are calling their new venture the largest distillery ever built in New Zealand and judging by the plans, we wouldn't be surprised if that were true. The 36 hectare site, located 45 minutes from Queenstown and 30 minutes from Wanaka has a spectacular backdrop of the Bendigo mountain region and, of course, the lake.
Scapegrace has grabbed headlines for its award-winning spirits ranges, including the world's first "black gin" and its recent limited-edition yuzu varietal. When officially opened at the end of next year, the new distillery will produce the entire Scapegrace spirits portfolio, as well as a range of single malt whiskeys which will soon be available.
"The midpoint between the equator and the south pole runs directly through our distillery site, giving us extreme hot and cold temperatures – an optimal environment for whiskey aging," said managing director Daniel McLaughlin. in a press release.
"Naturally, the pristine water quality is also ideal for distilling gin and vodka, drawing glacial runoff from the Southern Alps."
To blend seamlessly into such a stunning landscape, the team needed architects who could create breathtaking designs. Step into architectural firm Cheshire Architects, the brains behind award-winning spaces such as the Britomart Hotel and City Works Depot in Auckland's CBD, and Tara Iti's Clubhouse in the north. The result is two incredibly simple and ultra-modern wooden structures, with minimalist, moody and ultra-chic renderings of the interior.
Construction has already begun on the first of two buildings, which will contain the new head office, bottling hall, warehouse and first barrel room, with an opening date scheduled for August this year. The second building will contain the new distillery as well as a "substantial food and drink experience" (read: very good restaurant) and tours of the distillery when it opens in October next year. Together the buildings span a not so small 4500m2 when completed.
Basically, the new site will be worth a trip for gin, vodka and whiskey fans around Aotearoa and the world when it opens – and the Scapegrace team say it will allow them to launch new products still in development. Look at this space (very large, very picturesque).
Scapegrace's new $25 million distillery will open to the public late next year.