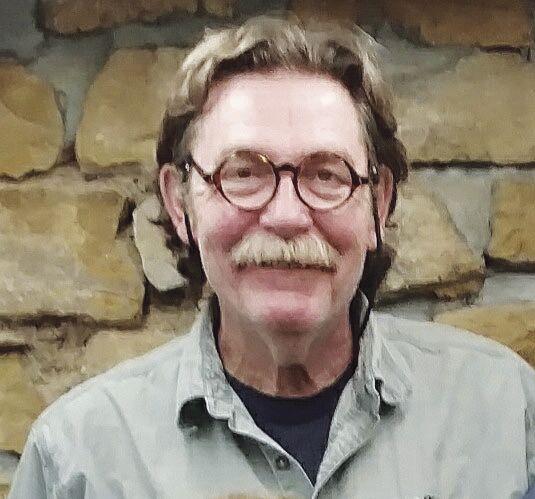 preservation expert to visit Vermillion | Local News
Bob Yapp, National Historic Preservation Expert, will give a free presentation on the benefits of historic preservation. The talk is titled "Preservation doesn't cost, it pays! And will be held on Wednesday July 28 from 7:00 pm to 9:00 pm at the Coyote Twin, Auditorium Masaba in Vermillion. In his speech, Bob will explain to participants the myths and realities of historic preservation. It will address both the economic and cultural aspects of preservation with science and real data. Bob's passion for county courthouses will be part of this conference. There will be time for questions and answers.
This event is sponsored by the Vermillion Historic Preservation Commission with partial funding from the National Park Service, Department of the Interior through the South Dakota State Historical Preservation Office.
Bob Yapp has devoted his entire career to community planning, historic preservation, downtown revitalization, education and woodworking. In the mid-1970s he was apprenticed to a German furniture designer and cabinetmaker. Soon after, he opened a custom furniture design and construction business and also purchased his first home – an artisan bungalow – for renovation. Since then, Bob has been involved in the restoration and rehabilitation of over 160 historic properties, many of which have won awards. It typically has several restorations / renovations underway at any given time and has restored and altered over 8,000 historic windows.
In the 1980s, he continued to restore homes and make furniture for clients from California to Chicago. His efforts in revitalizing historic neighborhoods in the Midwest are renowned. Bob was a historic real estate agent, owned a home inspection business and in 1991 was appointed director of housing for the Rock Island Economic Growth Corporation in Rock Island, Illinois. At Rock Island High School, he started and taught a new voice technology program to give students hands-on experience in rehabilitating historic homes.
Bob, his wife Pat and their dogs George & Gomer live in Hannibal, Missouri. Their pre-war 1859 house is an Italian brick in Central Park in the National Historic District. The house is home to Bob's School, the Belvedere School for Practical Preservation as well as the Belvedere Inn Bed & Breakfast.
Bob's media career began in the 1980s as an architectural writer and weekly columnist for the Des Moines Register under the name The House Doctor. He has written and co-authored numerous articles on woodworking and preservation in national magazines including; Wood magazine and Renovation Style magazine from Meredith Publishing. Currently Bob writes and publishes a monthly feature article on the restoration of historic homes.
Shortly after the Register column was established, he started a syndicated radio show also called The House Doctor. In 1996, Bob began production of the national weekly PBS program, About Your House with Bob Yapp and based on WTTW in Chicago. Bob was executive producer, screenwriter and host of the 52-program series sponsored by the National Trust for Historic Preservation. Bob has a blog on his website, www.aboutyourhouse.org.
Since leaving PBS in 2001, Bob has devoted himself to preservation education. In September 2002, Bob partnered with the Kentucky Heritage Council and the Pine Mountain Settlement School to establish a practical training school to teach practical and cost-effective restoration methodology. He has helped establish and taught many preservation trades programs across the country in high schools and colleges. He was a regular instructor at the Campbell Center for Historic Preservation Studies where he taught National Park Service maintenance staff the methods and materials for the maintenance and rehabilitation of historic structures. In addition to operating and teaching at the Belvedere School for Hands-On Preservation in Hannibal, he founded and taught the Historic Preservation Trades Program for at-risk students at Hannibal High School.
Bob is the president of Preservation Resources, Inc. (PRI). PRI is a multi-level historical preservation consultancy specializing in social policy; revitalization of the neighborhood; formation of the historic preservation commission; practical on-the-job training for contractors and owners of historic buildings; training on the main street; creation of educational materials on preservation for print and online training; the creation of historic preservation design guidelines and ordinances; development of specifications for historical preservation rehabilitation projects.
Bob travels across America giving speeches, seminars and hands-on workshops on just about every topic related to historic preservation, housing and community. Bob is also a regular member of the Design Panel for the National Endowment for the Arts in Washington DC as well as a founding member of The National Window Preservation Standards Collaborative. He recently restored all the windows in the dome, the Oxeye and the greenhouse in George Washington's house in Mount Vernon. Bob's first book, About Your House, was published by Bay Books in December 1997 and he is co-author and co-editor of The National Window Preservation Standards published in 2013.