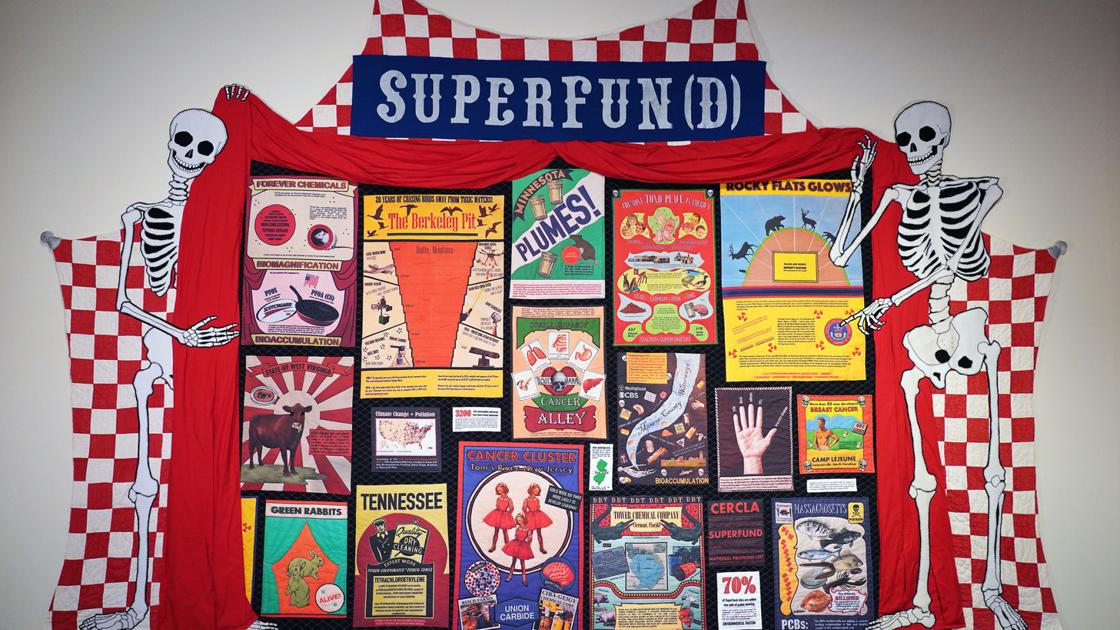 'Opening Salute' – 'EXTRACTION: Art on the Edge of the Abyss' opens at Holter Friday | Local
"'EXTRACTION' is a call to action for artists and creators," said Rosemary Howell, Associate Curator of Holter.
It is "a worldwide collective exclamation:" ENOUGH! say the founders of the exhibition.
"Four hundred centuries of art have shown us that in times of great challenge, when a culture goes astray, the arts can serve as its moral guide – the light in the desert that brings us back on the path ", writes Samuel Pelts . , "EXTRACTION" project manager.
"We have never faced greater challenges as a species than in the era we have just entered … This is our first salvo."
"The first artistic institution that Peter Koch reached out to was the Holter," when he launched "EXTRACTION," Howell said.
The Holter called for applications in September 2019 and selected works by artists from Montana: Maggy Rozycki Hiltner, Tracy Linder, Christopher Boyer, Jeff Van Tine, Lillian Nelson, Kathleen Herlihy-Paoli, Julia Schoebel and Evan Thompson as well as selections from his collection which includes works by Koch.
"EXTRACTION" is on display throughout the museum until October 10.
As of the date of publication of the exhibition catalog, Montana is the state with the most "EXTRACTION" site sites, with eight (see list in sidebar).