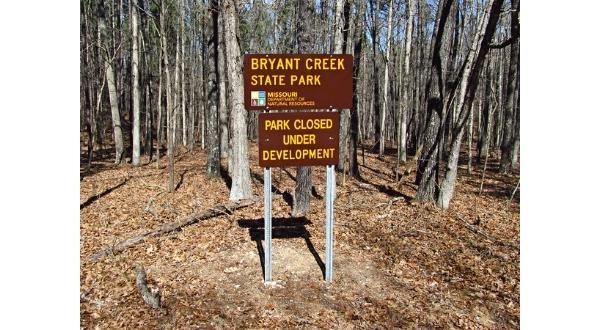 New Mo. State Park Set to Open in Summer
With record attendance reported at Missouri state parks last year, the state plans to open a new facility in south-central Douglas County this summer.
Several news outlets are reporting that to meet the high demand for parks, the long-planned Bryant Creek State Park is set to open.
In January 2020, the Ozark County Times reported on a public meeting held in Ava where Missouri State Parks officials presented development options for the new park.
Organizers then said proposed plans for the park, located off Highway N a few miles north of Rockbridge, were based on public input, the park's mission and the resources the land has to offer. .
Bryant Creek State Park is one of three new Missouri state parks announced in 2016.
The Times reported that the state bought the land from Bryant Creek State Park in late 2016 with money set aside as part of a legal settlement to offset groundwater pollution.
The park has remained closed since then, as Missouri State Parks works through what it calls its "design development process" for new facilities.
Officials predict the trend in state park attendance will increase as pandemic restrictions come and go.
Overnight stays are recognized as strong indicators of demand for a parks system — good news for park administrators, who have seen camping and lodging rentals reach all-time highs in 2021.
Park administrators expect state attendance to increase again this year and don't know when it will decline again, leading to the decision to meet high demand by opening the park to Bryan Creek State.
Data from the Missouri Department of Natural Resources shows that Missouri State Parks welcomed about 22.5 million visitors last year, an increase of nearly 7% from 2020. This sets a record for attendance at all 92 state parks and historic sites.
David Kelly, director of Missouri State Parks, told KPLR in St. Louis that 1.3 million guests stayed overnight in a cabin or campsite last year and are staying more and more. Longer. He says overnight guests are more likely to buy merchandise and rent campers, which helps boost revenue.
"We're really excited to open this (Bryant Creek State Park) and think it will be a draw for south-central Missouri," he says.
Missouri state parks are funded by a park sales tax, which was passed in 2016 and passed 80% statewide, which Kelly says is "unheard of."
Web readyMT Powered by WireReady® NSI