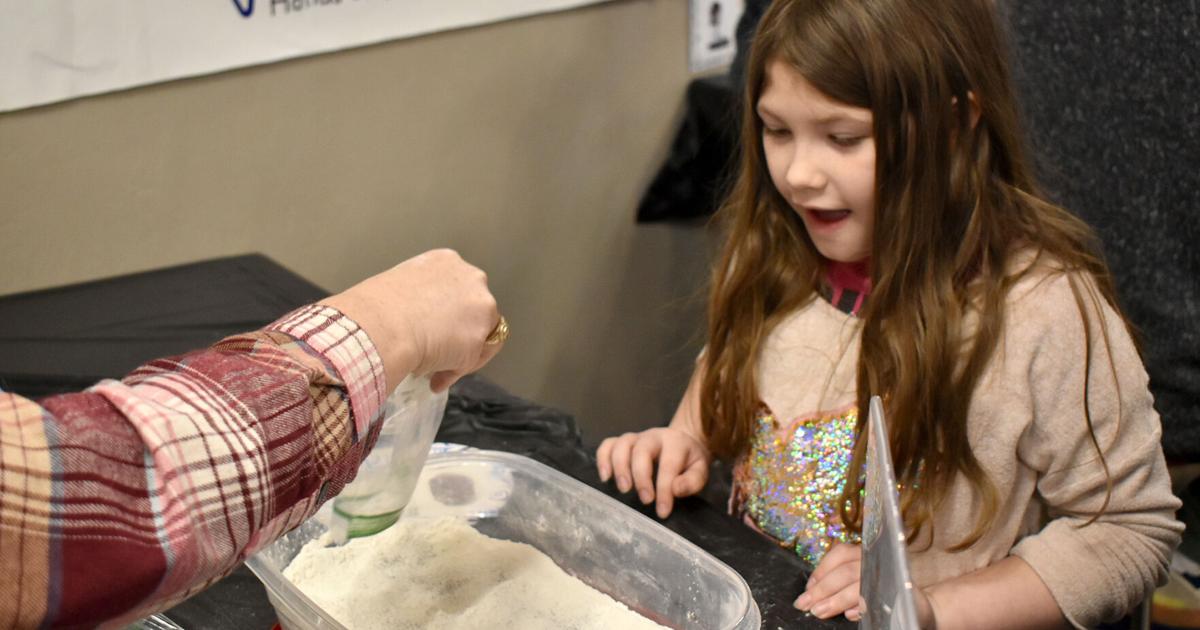 Longview World of Wonders event teaches space science | Local News
Space was the star of the show Saturday night at the Longview World of Wonders children's museum.
The Science Under the Stars event showed images from the launch of the James Webb Space Telescope and offered other space-themed activities for kids and adults.
Beth Swindell, Marketing Director of LongviewWOW, said she was pleasantly surprised and excited by the turnout for the event.
"We want to do things like this as often as possible," Swindell said. "It's extraordinary in that for some of us, (the satellite launch is) a once-in-a-lifetime event."
The telescope was launched on December 25. LongviewWOW is a NASA launch partner and has been chosen as the host site to help deliver exclusive images and content from the telescope, Swindell previously said.
A "Science Trail" with an array of experiments, tools and activities kept kids and parents engaged, as attendees lined up to enter the inflatable planetarium and learn about the solar system.
Kyle Perkins brought his sons Brady and Hudson to the event.
"It's a good way to wear them out and teach them interesting things," Perkins said. "If there is a learning opportunity here, we will obviously try to take advantage of it."
He added that his children were very excited to line up for the planetarium.
Amanda Feezell brought along her son Dawson, 10, and daughter Gracie, 7.
Feezell said Gracie's favorite part of the event was the science trail station using Oreo cookies to demonstrate the different stages of the moon phases.
"She keeps wanting to go back to the Oreo table. I'm like, 'No, you're not going back,'" Feezell said.
Caitlin Ellis and her daughter Zoe, 7, flew in from Louisiana to attend a few events Saturday at Longview, including Science Under the Stars.
Zoe Ellis said her favorite station was when she had to draw the solar system, as coloring is one of her favorite activities.