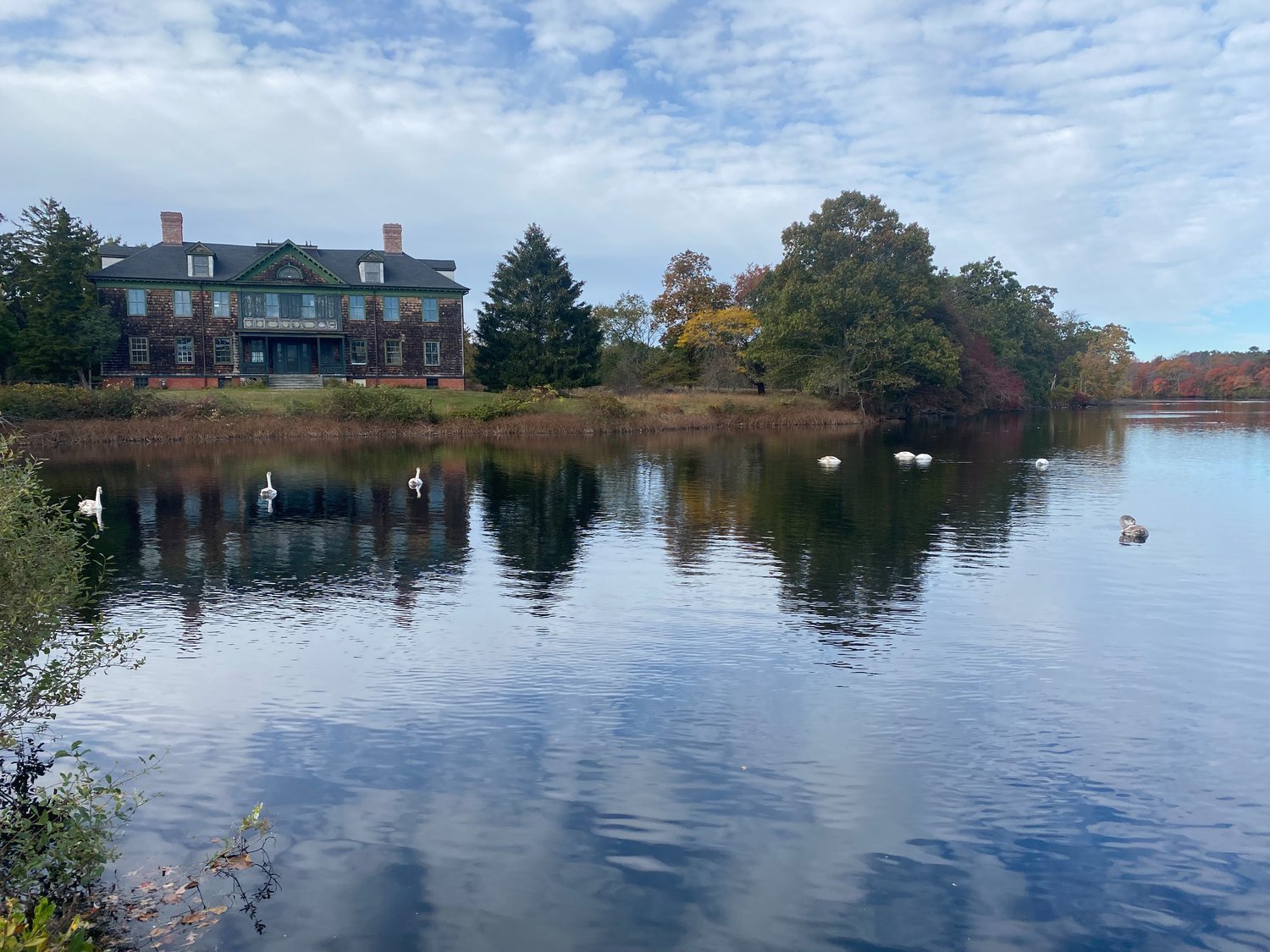 Local Historical Overview | Suffolk County News
Marianne Dominguez
Every week, journalist and history buff Mariana Dominguez visits a historic site on the South Shore or attends a local conference on historical topics. This week, she decided to round up the best local places she's visited since this series began.
Since the beginning of this series, I have had the opportunity to attend a number of amazing lectures as well as visit great historical places. With spring on the way, I wanted to highlight some of my favorites, especially those that feature an outdoor feature that allows visitors to get outside and enjoy the fresh air.
Connetquot River State Park Preserve has been one of my absolute favorite discoveries since the series began. As a lifelong Long Islander, I can't believe I hadn't visited last year! The site has historical significance as it was home to the South Side Sportsmen's Club, an outdoor club for the nation's elite during the first half of the 20th century. The reserve sits on 3,473 acres of land and is an amazing place to visit when the weather warms up. One can walk through historic buildings, including the historic Nicoll Grist Mill. The reserve offers 50 miles of hiking, bridle, cross country and nature trails as well as freshwater fly fishing (permit only).
The Long Island Maritime Museum, located on the Great South Bay in West Sayville, is a great place to get kids to explore the beautiful grounds on the water. The museum itself has tons of things kids would enjoy, including boats and interactive maps. The grounds are neatly manicured and not overly large so are perfect if you have young children and want them to get some fresh air but also still be able to see them. Plus, there's nothing nicer than being by the bay on a nice day.
Another great place to visit with kids is Islip Grange Park in Sayville, as it's not heavily wooded and has plenty of open space to run around. The historic buildings on the site are perfect for exploring and getting up close. Also, if you're ever looking for a place to take some great photos, La Grange is a great place.
Sagtikos Manor in Bay Shore is one of my favorite places I've had the opportunity to visit since the beginning of this series. Not only is the house beautiful and well worth a visit, but the grounds around the building are beautiful and equally historic. One of my favorite parts of the estate was walking around the walled garden, which visitors don't need to book in advance. The beautiful garden was commissioned by Sarah Gardiner and built in the 1930s. Walking through it feels like you have been transported to a beautiful country house in France.
I hope you have the chance to visit and explore one of these great historical sites this spring, with family or alone. Exploring the past and getting some fresh air is a win-win!