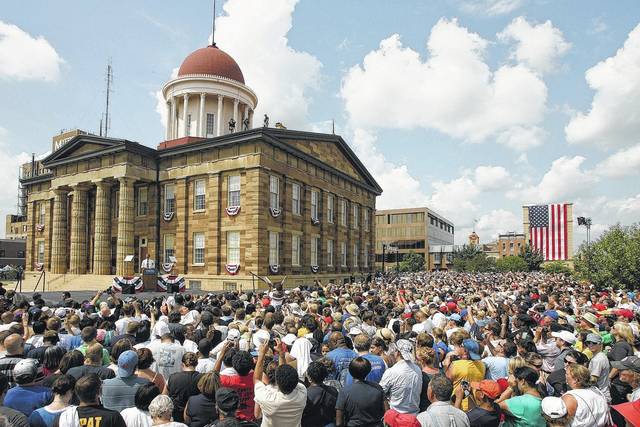 Illinois Old State Capitol building reopens for tours
Starting Thursday, October 7, the Old State Capitol building in Springfield will once again welcome visitors to tour inside the state's historic site, the Illinois Department of Natural Resources said on Tuesday. The building has been closed to visitors since last spring to work on a repair and restoration project.
The project involved the installation of a new roof on the drum that supports the dome of the Old Capitol as well as the restoration of the columns and windows of the drum.