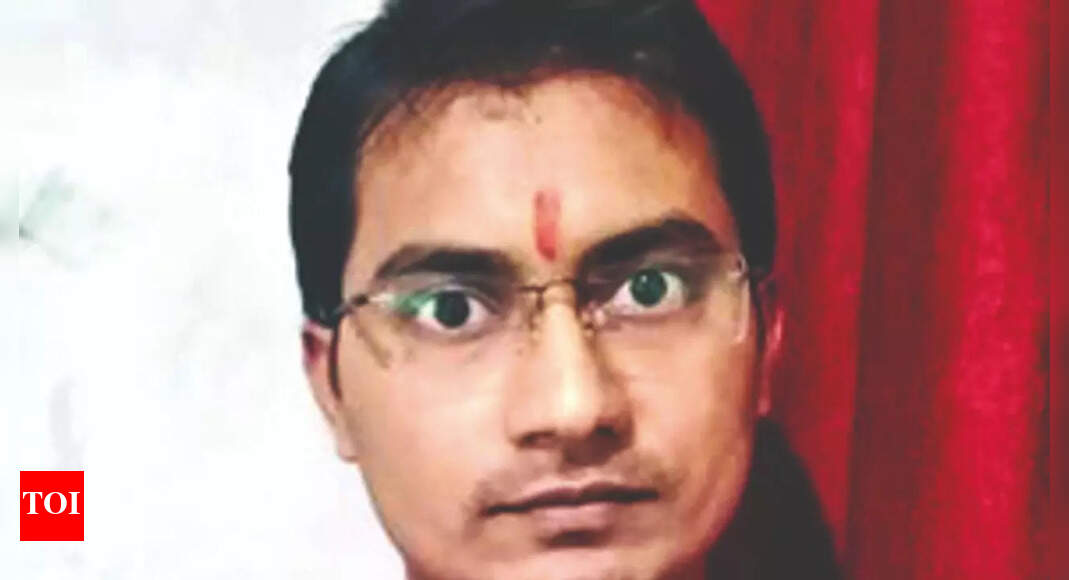 IIT-Bombay Bihar graduate tops civil service exam, 12 of top 25 women | India News
NEW DELHI: The final result of the Public Service Review (CSE) 2020 was announced on Friday with Shubham Kumar from Katihar, Bihar becoming the first and second row to a female, Jagrati Awasthi from Bhopal, Madhya Pradesh.
Of the 761 recommended by the UPSC, which organizes the annual public service selection examination including the IAS and IPS, 216 or 28.3% are women. In fact, just like in 2019, 12 of the top 25 are women. Among the successful candidates is also Ria Dabi, sister of Tina Dabi, the best of the 2015 civil service exam.
The percentage of women recommended for the public service this year is better than the last three years, dropping from 24.2% in 2017, 23.9% in 2018 and 23.7% in 2019.
The candidates recommended this year also include 25 people with a benchmark disability.
Delhi landed 5 places in the Top 20 and Bihar three with the rank of number 1. Three positions in the Top 20 went to candidates from Kerala.
Shubham Kumar, the holder of the No.1 rank, is an alumnus of IIT, Powai. This was his third attempt, having been selected by the Indian Defense Accounts Service on the second attempt. Shubham told TOI that while he expected to be on the merit list this year, he never imagined he would pass the exam. Having researched the Bihar setting as his first preference, Shubham, a civil engineer, wants to work in fields like flood relief, food processing, health and education and also improve the economic situation of the people in his area. state.
"I thank my family, especially my parents, and close friends for supporting me. It has been my dream to be a civil servant since I was a child. But it was when I was at IIT, Powai that I got the chance to take on leadership roles. It was then that I realized how satisfying a change can be for you, and I began to seriously consider a career in public service. I started preparing for the exam in my senior year and was studying 7-8 hours a day, on average, "he told TOI.
Jagrati Awasthi, a B.Tech in Electrical Engineering from MANIT Bhopal, said it was nice to be the best among the women and also the runner-up. "If we give them equal opportunities, what can't women do? With the support of family and others, they can do wonders, "she said.
Jagrati, who worked for two years at BHEL before quitting her job to prepare for the civil service, said she would like to work for rural development in Madhya Pradesh, which happens to be her first choice of cadre.
Jagrati said his parents delayed buying a TV for four years because first his brother, an MBBS, was preparing for NEET and then for his own preparation to enter the public service. "I thank my parents for believing in me, even when I left my job, and for providing me with a supportive environment," she said.
Incidentally, Jagrati had failed the preliminary exam on his first attempt, this being the second.
Ecstatic Ria Dabi, a political science graduate from LSR College Delhi, passed the civil service exam on her first attempt, as did her sister Tina Dabi who passed the 2015 exam. She told TOI that even if Tina had guided her during her preparation, she would give credit for her success to her parents, especially her mother who had always wanted her daughters to enter the public service.
"I chose the public service because it gives you the opportunity to connect with the population. You feel satisfaction in working for the welfare of the citizens, "said Ria, adding that she wanted to serve in Rajasthan like her sister. "I would like to focus on women's empowerment, health and education," she said.
No less than 10,40,060 candidates applied for the 2020 Civil Service Examination, of which 4,827,770 applied. Only 10,564 candidates qualified for the main examination and 2,053 underwent a personality test on the basis of which 761 candidates were recommended for appointment in various departments.
The diplomas of the top 25 applicants range from obtaining an engineering degree; social science; commerce and medical sciences from major institutions in the country such as IIT, NIT, BITS, NSUT, DTU, JIPMER, St. Xavier's College, University of Mumbai, Delhi University, etc.
The first 25 had opted for subjects such as anthropology, civil engineering, commerce and accounting, economics, geography, mathematics, mechanical engineering, medical sciences, philosophy, physics, political science and international relations, public administration and sociology as an optional choice in the Written Exam (main).