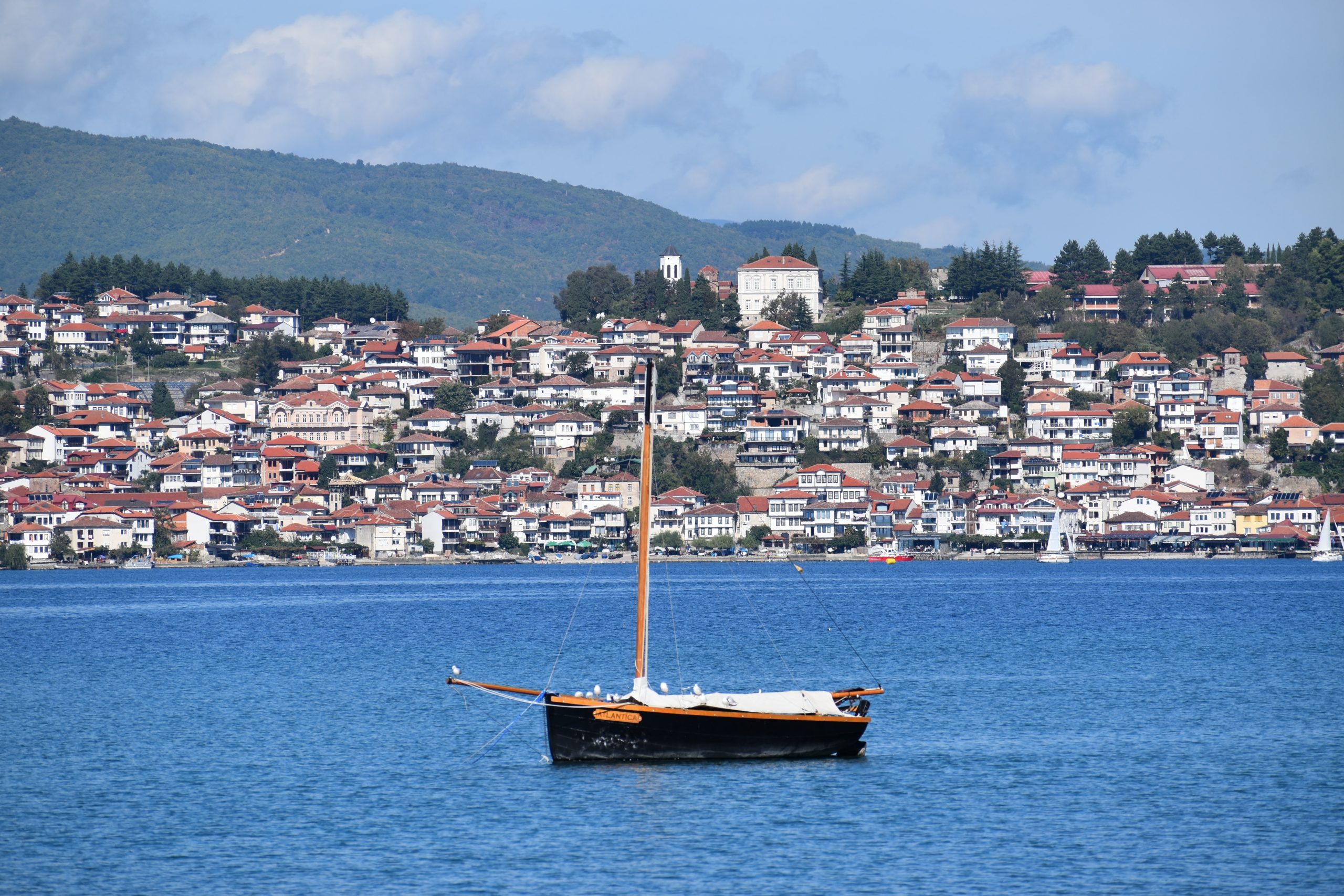 How to Explore Three Balkan Countries in One Day
Renting a car and driving through the Balkan region has never been easier. With mountainous surroundings, lush green fields and historic landmarks, it's no wonder many choose to take a road trip in the area.
Even if you are pressed for time, exploring several countries in the region is not a problem. With fast border controls and shorter queues, it's easy to cross the countryside in a day.
Read on if you're looking to get inspired for an itinerary that will feature beautiful lakes, rustic homes and snow-capped mountains.
Lake Ohrid
Start this journey across the country by absorbing all that Lake Ohrid has to offer. Known as one of the oldest and deepest lakes in Europe, the city lake of Ohrid is nestled in Macedonia and Albania. As the lake is shared by both countries, be prepared for a change of scenery as you eventually head to Pogradec – the Albanian town that sits along the shores of Lake Ohrid.
Bitola
Head southwest to the picturesque town of Bitola, located just 14 km from the Greek border. While many who visit North Macedonia end up in Ohrid or Skopje, very few lucky tourists make it to Bitola. With great hiking routes on the outskirts and a heavy heritage scene, Bitola is a place worth stopping for a few hours. Bitola is also full of beautiful Ottoman mosques that remind you of their ever-strong presence.
After a cup of coffee in one of Bitola's cozy cafes, head south to the Medzhitlija/Niki border. Once you cross the border, head towards the town of Florina; a city whose motto is 'Where does Greece begin.'
Florine
When you arrive in the exceptional Greek city, surrounded by magnificent mountains, you will be left speechless by its laid-back atmosphere. Florina is also home to the Sakoulevas River, known as the city's landmark.
One of Florina's most notable sights is the ruins of the demolished Yakub Bey Mosque. All that remains of the mosque today is a half-minaret, which looks set to collapse any day. The famous Turkish traveler, Evliye Celebi, tells us that the mosque was known historically as Carsi Cami which translates to Market Mosque. Surrounded by shops and administrative buildings, the mosque dates from the 15th century.
To end your time here, head to one of the many cafes on pedestrianized Melas Street for a quick caffeine refill.
Serpentine roads and ski resorts
Once back in the car, prepare for a long period of driving. Another 116 km later, you will find yourself in the serene Albanian town of Pogradec. But there is so much to see before you get there. Be prepared to wear those ski boots as there are plenty of ski runs along the way. With many ski resorts along the E86, drivers are usually amazed by the beauty of the snow-capped hills.
For incredible views, head to Vigla Ski Resort. With heights between 1455m and 1970m, stopping here is worth every minute.
Passage to Albania
Return to the winding roads and head towards the Bilisht border post. When crossing Albania, make your first stop in Albania at the small town of Bilisht. You don't need to stop here for long. Grab a quick meal or maybe a coffee and head back to the E86. As you take the E86 and SH3 roads, you will immediately notice the many minarets dotted around the towns, villages and villages you pass through.
Pogradec
To round off the road trip, end your drive with a visit to Pogradec, home to one of Europe's finest lake beaches. Pogradec's scenic coastline along Lake Ohrid also has several seafood restaurants, many of which sell baked Korani, which translates to trout. While Lake Ohrid trout are famous in the region, it should be mentioned that they are considered endangered. After dinner, head to one of the city's mosques and marvel at the architecture while listening to the melodious voice of the muezzin as he issues the call to prayer.
Juber Ahmed



Juber Ahmed is our digital editor and travel enthusiast with a keen interest in Islamic history and heritage. He travels with his wife to various places around the world and writes about his experiences.
Juber's favorite quote…
"The world is a book and those who do not travel read only one page" [Saint Augustine]