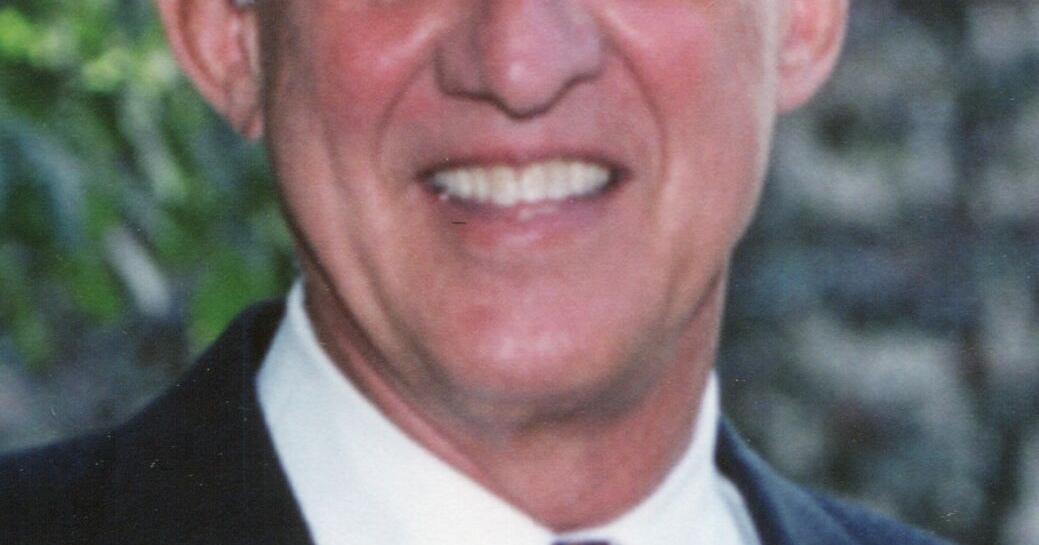 Harold Hindley | Obituaries | news-gazette.com
WINNETKA – Harold "Huck" Hindsley of Winnetka, formerly of Urbana, died suddenly on his 93rd birthday, Monday, January 17, 2022.
Born in Bloomington, Ind., to Mark and Helena Hindsley, his parents moved to Urbana once his father became a band director at the University of Illinois. After graduating from Urbana High School in 1946, Huck attended the University of Illinois, joined the Phi Gamma Delta fraternity, and in 1950 graduated with a Bachelor of Science degree in mechanical engineering.
In 1951 Huck married Jeanne Bresee, the daughter of Paul and Josephine Bresee of Champaign. After serving in the U.S. Army at Aberdeen Proving Grounds, Maryland, he returned to Champaign, joined Bresee Enterprises, and started his family with Jeanne.
In February 1966, Huck accepted a position with the Northern Trust Company in Chicago, found a home in Winnetka, and moved into the house he had lived in for over 55 years. After joining Northern Trust as a commercial banker, he retired as senior vice-president in 1991.
The University of Illinois continued to remain central to Huck's life. During his studies he played bassoon in the concert band and glockenspiel as a member of the Marching Illini. After graduating, he became an active and loyal alumnus and served as a director of the Athletic Association and the UI Foundation, and served as president of the Alumni Association from 1971 to 1973. Additionally, for several years before a grand opening in 2006, he chaired the fundraising steering committee for the Alice Campbell Alumni Center, where he and his family went on to establish the Hindsley Great Room.
Huck also served in many civic roles throughout his life, serving as president of the Phi Gamma Delta Association of Illinois, Winnetka District 36 Board of Education, and Kenilworth Union Church and president of the Mather Foundation, among others. . Interspersed with all of this was his lifelong love of golf and his lifelong membership of the Skokie Country Club in Glencoe.
After the death of his wife, Jeanne, in 2006, Huck remarried Elizabeth (Liz) Weinrich Armstrong in 2008. Together, they embarked on the final and rewarding chapter of his life.
Above all, his loved ones were really his main focus. One of his joys in life was sharing the wonders of the world with those he loved, and his many family travels culminated in a trip to Peru in 2019 at the age of 90.
Huck is predeceased by his wife, Jeanne Bresee, and his sister, Marilyn (John) Haynie of Denton, Texas.
He is survived by his wife, Liz; one brother, Bob (Jane) of Homewood; five children, Scott (Ginni), Paul (Maureen), Jody (Jonathan) Hess and Amy (Patrick) Buck; his wife Liz's three sons, Dave (Grace), Ben (Carolyn) and Steve (Deb); and her 17 grandchildren and three great-grandchildren.
A Memorial Celebration of Life will be held at 2 p.m. on Saturday, February 19, 2022 at the Kenilworth Union Church, 211 Kenilworth Ave., Kenilworth.
In lieu of flowers, contributions to honor his memory may be sent to the University of Illinois Alumni Association, 601 S. Lincoln Ave., Urbana, IL 61801 or Kenilworth Union Church, 211 Kenilworth Ave., Kenilworth, IL 60043.
More information can be found at donnellanfuneralhome.com/obituaries.