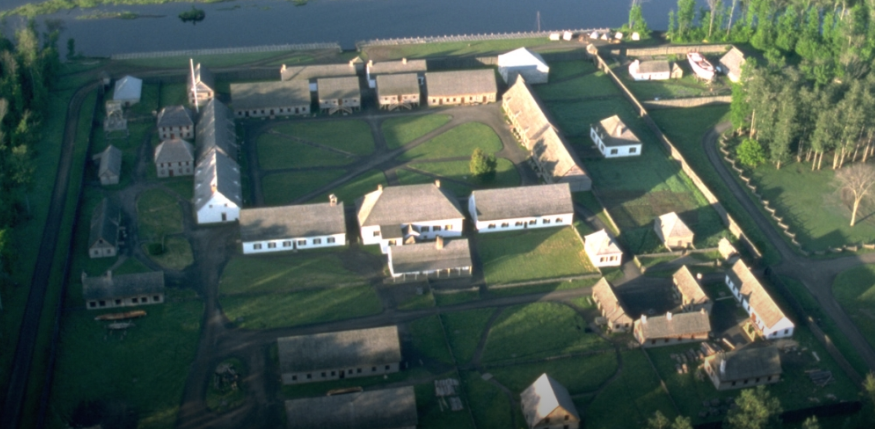 Fort William Historical Park Hosts March Break Day Camps
March Break Day Camp at Fort William Historical Park is back.
PRESS RELEASE
FORT WILLIAM HISTORIC PARK
*********************************
THUNDER BAY – Fort William Historical Park (FWHP) is pleased to once again offer guided tours and a March Break day camp.
Enjoy a guided tour of Fort William this winter. Step back in time to the 1800s and experience history through the eyes of people's past. Learn about the Anishinaabe culture and fur trade heritage at Fort William, one of the largest living history sites in North America. Guided tours of Fort William Historic Site are available Monday through Friday at 11 a.m. and 2 p.m. Admission is $5 per person (plus HST) and youth 12 and under are free. Visitors must follow COVID-19 protocols, including mandatory masking and physical distancing.
Registration is now open for the FWHP March Break Day Camp. Campers will enjoy a range of fun and exciting activities including outdoor adventures, games, crafts, fur trading and traditional Aboriginal activities. Our March Break Day Camp runs from March 14-18, 2022 from 9 a.m. to 4 p.m. daily. The camp is available for youth ages 7-10 and costs $145 per person (HST included). Additional information, including COVID-19 day camp protocols and registration form, can be found at www.fwhp.ca.
"We are thrilled to once again be able to share elements of Canada's culture and heritage in person with visitors," said Patrick Morash, Executive Director of the FWHP. "We have been offering virtual programs since fall 2021, in-person outdoor education programs since January, and most recently welcomed visitors for Family Day weekend. It's been a great experience to reconnect with the community, and we look forward to supporting the recovery of Northern Ontario's tourism industry.
"Fort William Historical Park offers visitors of all ages an incredible opportunity to immerse themselves in Ontario's rich history, while experiencing firsthand Indigenous traditions and culture," said Lisa MacLeod, Minister of Heritage, sport, tourism and culture industries. "This March Break, I encourage everyone to visit Northern Ontario and experience one of the province's unique and award-winning heritage attractions.
For more information on FWHP Tours and March Break Day Camps, visit www.fwhp.ca or call (807) 473-2344.