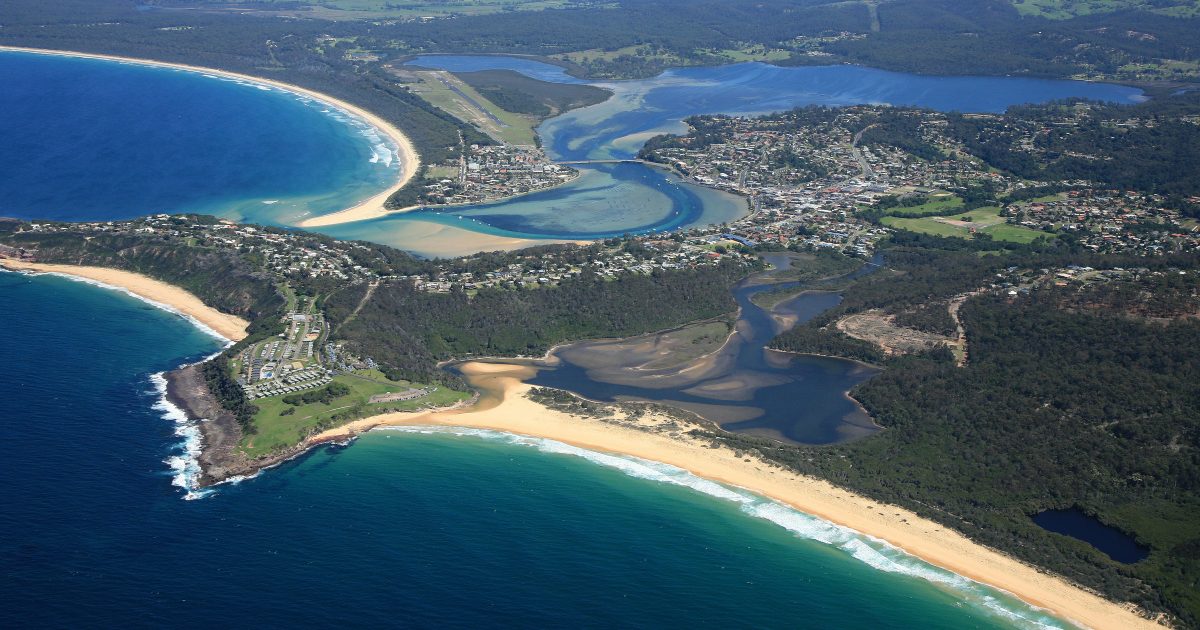 Five Stunning Bega Valley Estuaries Receive $141,000 in Funding
Funding of more than $140,000 will help prepare plans to protect five important – and visually stunning – estuaries in the Bega Valley.
Four county estuary management plans have been in development since 2017, but their completion has been delayed due to legislative changes.
Now two recently announced New South Wales government grants will enable the Bega Valley Shire Council to prepare Coastal Management Programs (CMPs).
"The Bega Valley Shire Council has received $93,333 to develop CMPs at Lake Wallaga, Merimbula and Back, and Lake Curalo," Local Government Minister Wendy Tuckerman said.
"A second grant of $48,001 is for developing the Bermagui River Estuary CMP."
The council's environmental management coordinator, Derek Van Bracht, said the funding would allow the council to complete all four draft plans rather than start from scratch.
He said CMPs were designed to address environmental, land use, economic and recreational management issues that impact the values ​​of a coastal area.
While the management plans in place for most of the above estuaries were already under review, there was no such plan for the Bermagui River and a new CMP is being developed to address its many management issues. management.
"The ecological health of our waterways depends on the effective management of catchment land use, the sustainable use of waterways by our tourism, recreational fishing and aquaculture industries, and a appropriate recreational use," Van Bracht said.
"There are many state agencies with different areas of responsibility for coastal zone management and CMPs are considered the best tool to ensure that these agencies appropriately discharge their individual responsibilities while working in cooperation with each other, the council and the community to protect our estuaries. and a wider coastal area.
Bega Valley Shire Mayor Russell Fitzpatrick said his area has some of the best beaches and estuaries in the state.
"Targeting these estuaries will mean they will be protected and cared for long into the future," he said.
The final step of CMP projects will be to incorporate coastal risk information and organize workshops. Following board approval, they will be on public display for broader community comment.
Funding of $141,000 comes from the Coastal and Estuarine Grants Program.