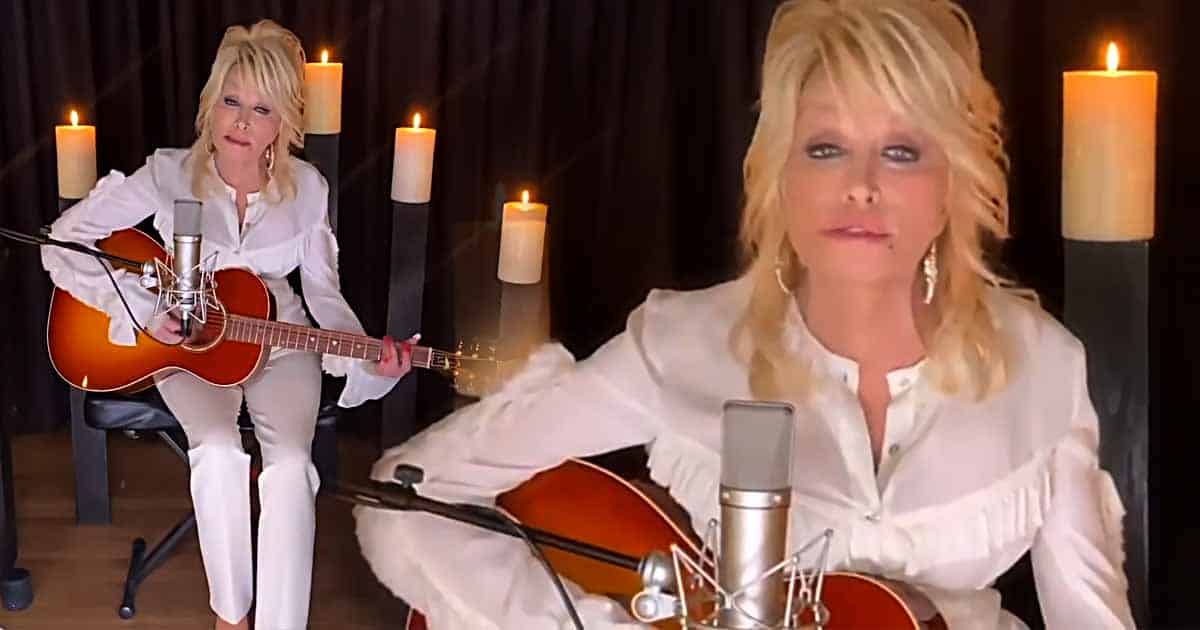 Dolly Parton delivered a poignant rendition of "Sweet Music Man" in honor of Kenny Rogers
In 2020, Dolly Parton was one of many country icons who joined CMT GIANTS Kenny Rogers: A Benefit For MusiCares with a home performance. The country queen paid tribute to her longtime collaborator and friend with one of Rogers' signature songs, "Sweet Music Man."
Dressed in an all-white outfit, Parton sat on a stool surrounded by a bouquet of candles. She began strumming her acoustic guitar as she softly delivered a nostalgic and emotional rendition of Rogers' 1977 country hit. As the song was about to end, Parton lowered her voice – almost whispering, "Sing your song, sweet music, man. I believe in you."
One of the country standards that Rogers left us
Kenny Rogers wrote and recorded "Sweet Music Man" in 1977 for his Daytime Friends album, where it was released as the final single. While it only peaked at No. 9 on Billboard's Hot Country Songs chart in the United States, it reached No. 1 on the Canadian Country and Adult Contemporary charts.
That same year, Dolly Parton included "Sweet Music Man" on her Here You Come Again album. At her 2010 concert at Foxwoods Casino, she also performed the song as a duet with Alison Krauss. Other notable artists who have recorded the song include Reba McEntire, Tammy Wynette, Dottie West and Waylon Jennings.
Truly, Rogers – whose musical career spanned six decades – goes down in history as one of the greatest musicians of all time. The Country Music Hall of Fame member died at the age of 81 peacefully at home of natural causes.
His life and musical legacy were remembered during CMT GIANTS Kenny Rogers: A Benefit For MusiCares, where several artists performed some of his greatest hits from home. In addition to Parton, Vince Gill, Lady Antebellum, Jason Isbell and more delivered performances from a distance.
You can watch Dolly Parton's heartbreaking performance of "Sweet Music Man" in the video below.