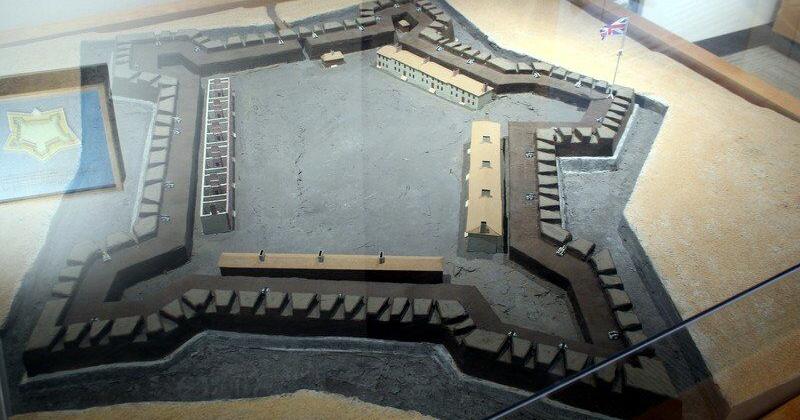 Crown Point Hike with History | Local news
CROWN Point – On a gray and humid New Year's Day with near-freezing temperatures, history buffs and outdoor adventurers joined in a day one hike around the State Historic Site from Crown Point Fort.
Although they had a sense of wintry weather, unlike 18th century soldiers and settlers, today's hikers were better prepared for the elements with clothing and footwear made with modern man-made materials such as Thinsulate, Polypropylene. and Gore-Tex.
THE STORY
Dressed in period clothing and carrying a flintlock rifle, Crown Point Museum Director and historical interpreter Kris Jarrett discussed the history and structure of the fort. He was joined by Crown Point Historic Site Director Lisa Polay.
"I am portraying a French and Indian British war irregular patrolling the area and providing information on the movement of troops and materiel. You could say I was the telegraph back then. I'm dressed a lot like Roger's Rangers, "Jarrett said.
Although his clothes, mostly wool, were made in the 1700s as materials, Jarrett confessed: "My shoes are not 18th century leather because they are too expensive and not suitable for muddy soils like this. this.
Jarrett mentioned that he had to wear a mask due to the current pandemic as it was an anachronism for the rest of his attire, but during the occupation of the fort in 1775-1776 there was a smallpox epidemic with 50 or more deaths per day. Initially there was a smallpox hospital at Crown Point which was later set up in Ticonderoga.
"It's a little scary, like you just haven't had enough of this pandemic," Polay added.
So far, no evidence of the burials or cremation of the bodies has been found.
HIGHLIGHTS OF THE TOUR
The visit began at the water's edge where troops and attackers reportedly arrived. Today, the new Crown Point Bridge spans the straits of the lake. This is where the French erected Fort Saint-Frédéric, of which there is not much left. It was pointed out that earthworks were just as important as walls in defending forts.
Taking care not to slip on any ice under the wet snow covering the ground, the group then headed for "His Majesty's Fort of Crown Point" as it was officially called. Jarrett and Polay pointed out the characteristics of the fort which consists mainly of the remains of the barracks of officers and soldiers which have been partially reconstructed.
Most of the damage was initially caused by a fire which took several days to contain due to the wood and tar used for many parts of the structure.
FIRST DAY EVENTS
As an event to celebrate the New Year in the great outdoors, Day One Hikes was one of many events held across the state and nation at state parks, historic sites, wildlife areas, trails and public lands. Day one event options ranged from self-guided staff hikes to volunteer-led hikes, with some locations offering multiple options allowing people to have time and space to distance themselves while enjoying the winter wonders of nature. .
HISTORY OF THE FORT
According to the fort's website, the French built Fort St. Frederic between 1734 and 1737 and used it as a base for raids on the British colonies in New York and New England. As a result, the British organized various expeditions to gain control of Crown Point, and in 1759 they were finally successful.
They immediately started building new fortifications which they called "Her Majesty's Crown Point Fort". Covering over seven acres, it was one of the largest built by the British in North America.
In 1775, at the start of the War of Independence, American settlers captured the fort and obtained much needed guns and heavy ammunition. Crown Point was occupied by General John Burgoyne's army in 1777 after the American evacuation to Mount Independence and remained under British control until the end of the war.
The ruins of Fort St. Frederic, "His Majesty's Fort of Crown Point," and the surrounding lands were acquired by New York State in 1910.
ADDITIONAL INFO
The Crown Point Historic Site is officially open May 28 through October 30, but the grounds are available for walking or snowshoeing. Call 518-597-3666 or check their Facebook site for more information.
Email Alvin Reiner at: