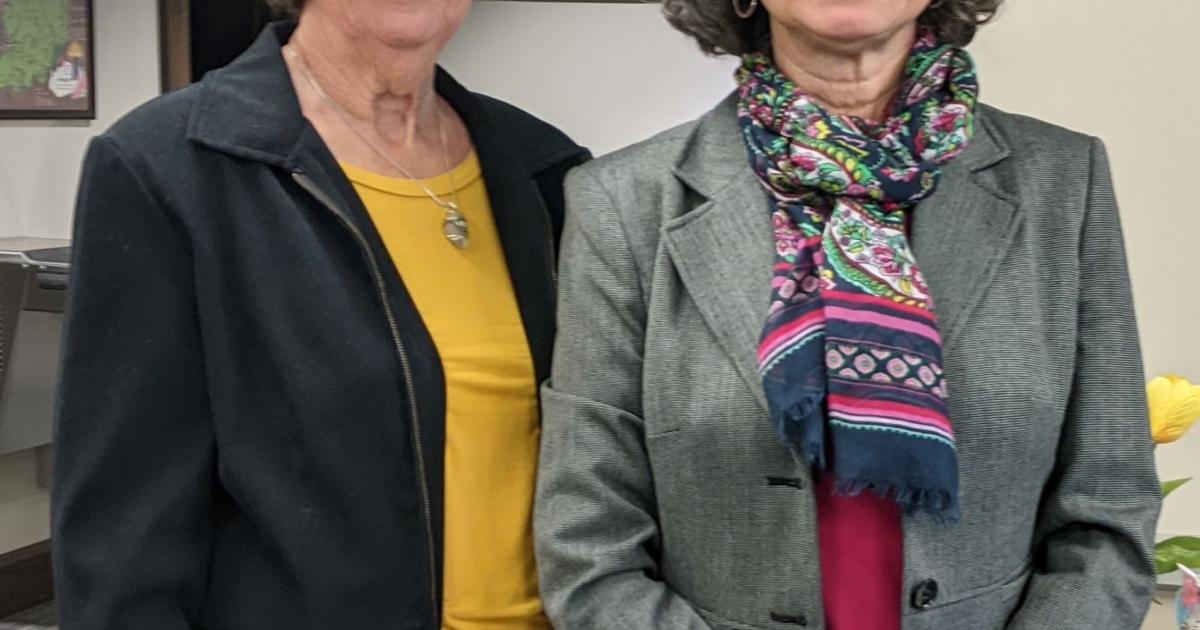 chapter explores DAR projects | The star
WATERLOO — The John Houlton Chapter, NSDAR, met April 9 in the Community Hall of the Waterloo Public Library.
Regent Nancy Brickley opened the meeting with the ritual and the Pledge of Allegiance, with assistance from Chaplain Janice Dantzer. A letter of thanks from the Willennar Genealogy Center has been shared for the American Spirit Chapter's two-year gift subscription. The magazine focuses on historical events, biographies of notable patriots, people, antiques, collections and historic sites.
Karen Bash submitted the minutes and Sue Anderson presented a Treasurer's Report. Registrar Liz Chmiel provided an update on pending applications. The business meeting consisted of business related to planning for the Northeast District meeting to be hosted on August 3 by the John Houlton Chapter.
The Exploring DAR Projects program was given by Anderson, Dantzer and Karen Bash. Each explained how Chapter funds are used and for what purpose. Dantzer spoke about the state regent project who is appointed each year at the convention, various programs designed for veterans, including counseling and medical care, and Indiana DAR historic sites.
Bash reviewed the Madonna of the Trails, one of 12 statues in 12 states from Maryland to California along the National Old Trails Road, the home of Scribbner in New Albany and Colonel Augustin de La Balme near Columbia City. Other sites are the Brookville Stone House, Elton Memorial Home in Crawfordsville, the Caroline Scott Harrison House in Indianapolis, and the William Henry Harrison Mansion in Vincennes. Bash also talked about the Indiana Room in Washington, DC, which features a 1930s living room.
Anderson discussed the State Regent's Project, the President-General's Project, and specifically the Guardian Trust Fund, a $30 million investment project to restore, preserve and maintain Constitution Hall in Washington, DC. She also shared information about ads in DAR magazine.
Brickley thanked Lisa Conrad and Alice Richards for their refreshments. She reminded members of the state convention and the upcoming branch meeting on May 14 at 10:15 a.m. at the Waterloo Public Library.