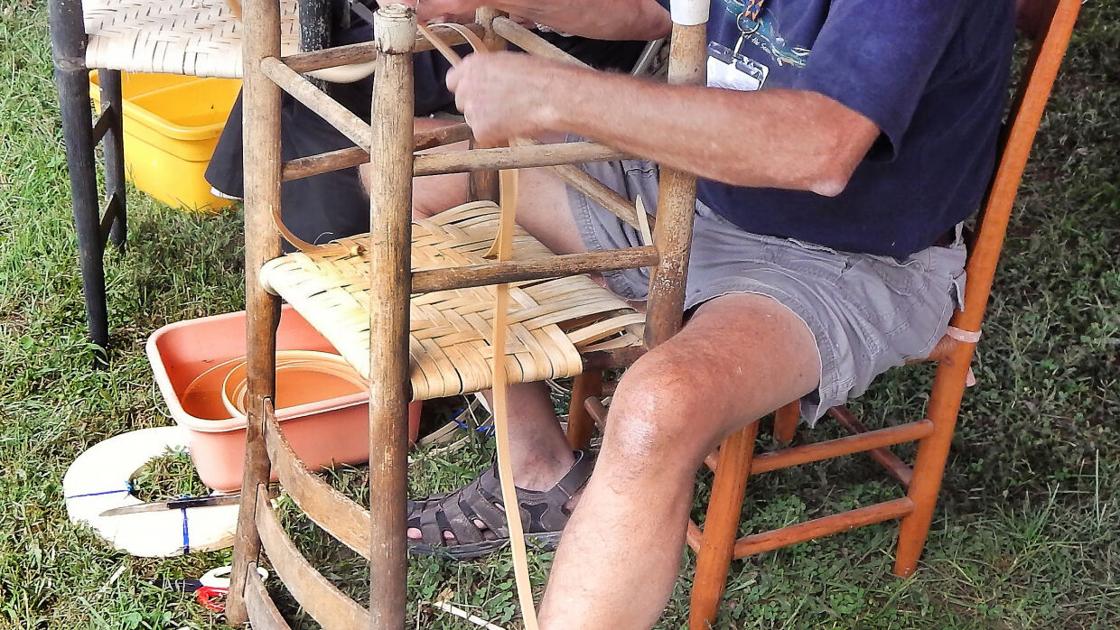 Blountville, Sycamore Shoals Has Historic Events in Our Area in July | Blogs
With July knocking on the door, it's time to watch some of the upcoming events at our historic sites in the region.
Netherlands Hostel
After being canceled in 2020 due to the pandemic, the Netherland Inn Lo 'Country Boil is back this year for August 14. Enjoy Frogmore Stew singing and dancing at Kingsport Farmers Market. For those who cannot eat shrimp, there is an alternative salad, chicken, baked potato with bread. I know it's not a July event, but you'll want to get your tickets ASAP at https://thenetherlandinn.com/the-netherland-inn-lo-country-boil/. All proceeds from the Lo 'Country Boil are used to expand and maintain the inn.
Exchange place
The annual Farm Fest program at Exchange Place scheduled for July 18 has been canceled. But in good news, people there have announced the return of the Fall Folk Arts Festival on September 25-26. The festival focuses on harvesting activities on an 1850s farm, emphasizing traditional arts and crafts as well as demonstrations of fall activities that might have been found on a northern farm. East Tennessee from the mid-19th century, such as sorghum and apple butter making, spinning and weaving, blacksmithing and cooking in the heirloom kitchen. Regional musicians will play throughout the weekend.
Historic Blountville
Saturday will be a big day in the historic district of Blountville. The Anderson Townhouse (Ralph Blizard Museum) will feature Bill McCall and Southern Country, which will perform from 1 p.m. to 3 p.m., just before the Blountville Independence Day Parade. In addition, there will be a "soft" opening of the future Ralph Blizard Museum from 1 pm to 3 pm. Blizard was an internationally renowned longbow violinist who focused on the music of yesteryear, or music predating bluegrass and country. In addition, tours of the Old Deery Inn and outbuilding cabins will be available from 1 p.m.
Sycamore Shoals State Historic Site
Events take place almost daily at Sycamore Shoals in Elizabethton. Freedom and Firelocks will take place on July 13. Hear how a border militia of hunters and farmers won one of the most crucial battles of the American Revolution against the world's best-trained military. Join Ranger Jason Davis and take a look at the evolution of Firelock bit, flintlock, and percussion technology, plus a rifle and musket discussion and comparison. The program will end with a bang with the fire of flintlock muskets. Registration is required for this event at www.tnstateparks.com/parks/events/sycamore-shoals.
On July 24, Independence on the Frontier – Militia Muster in Fort Watauga takes place. Information traveled slowly in the 18th century. Thanks to the reenactments of Sycamore Shoals, you will be able to be present when the news of independence finally arrives at the colonial border. What did the first settlers think of a new nation? From fear of war to hope for a better future, walk among historical figures and listen to their varied reactions to the Declaration of Independence.
Music was an important part of life on the border. Join the curator of the Sycamore Shoals museum, Chad Bogart, on July 28 in the park's visitor center 'gathering place' for a glimpse into the musical legacy of the colonial border. Find out how music was a part of the daily life of American colonists, and how the melting pot of early America influenced the songs and tunes we still enjoy today. Registration is also required for this event at www.tnstateparks.com/parks/events/sycamore-shoals.