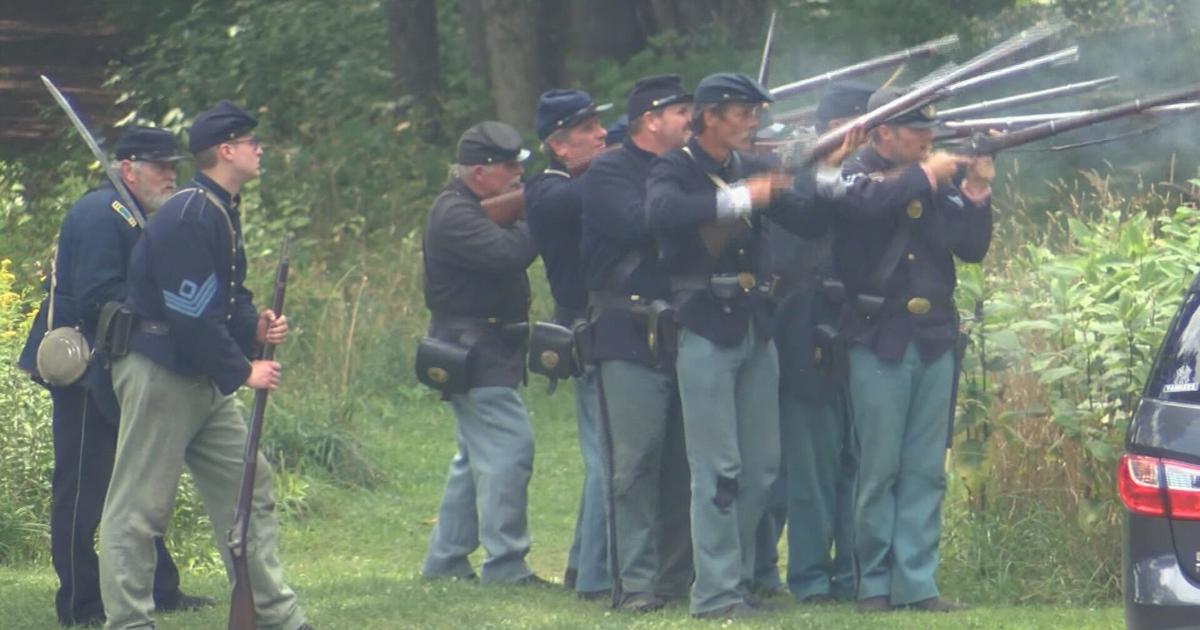 Bill Buttenschon would allow guns in pageants, 21-gun salutes | Local
Congresswoman Marianne Buttenschon, D-119, introduced a bill that would allow guns at historical re-enactments, 21-gun salutes and military funeral services.
When New York's new gun laws went into effect Sept. 1, some historic events were canceled because guns are banned in parks and on government property, like historic sites.
Organizers canceled the Living History Weekend in the town of German Flatts, which includes a Civil War reenactment, for the same reasons.
Buttenschon's new legislation would allow "persons participating in certain official ceremonies to possess a firearm, rifle or shotgun, provided that person has received prior approval from the municipality or other appropriate entity" .
"To prohibit legitimate gun owners and history buffs from recreating America's most significant moments is thoughtless. To threaten a solemn honor – the shooting of rifles at the graves of service men and women, is insensitive. Telling police officers and first responders that they cannot say goodbye appropriately to a deceased comrade-in-arms is an insult," Buttenschon said. "This bill addresses some of the unintended consequences of New York's hastily crafted gun regulations."
The legislation would also allow firearms at ceremonies honoring someone who has served their community or country.