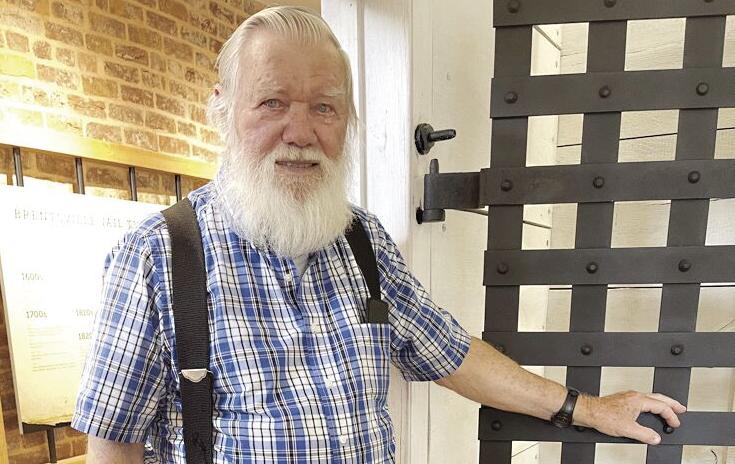 Around Prince William: Murder in Brentsville Prison | Opinion
It was an honor killing. Local lawyer James Clark had abandoned his wife and children to run away with 16-year-old Fanny Fewell. Fanny's family accuses Clark of kidnapping their daughter.
Clark returned to Prince William County to clear his name. He was arrested upon his return and held in Brentsville Jail. Lucian Fewell, Fanny's brother, entered the cell unattended and fired a shot, fatally injuring Clark.
You will find many more stories in the historic center of the Brentsville Courthouse. It's worth heading to Bristow Road, one of Prince William's designated scenic drives, stopping there and looking around a bit. There is a lot to see and do. Take a picnic. The renovation of the prison was completed earlier this year.
Warwick Steer, a historical interpreter for the County Parks, Recreation and Tourism Department, let me take a look around you. Steer thanked Brentsville District Supervisor Jeanine Lawson for her support of historic places like the Brentsville Courthouse, the Jail and other treasures within our community. To quote Steer: "Jeanine has a serious interest in telling the story of PWC.
Lawson was kind enough to spend some time talking with me about jail and other plans. It wants to protect and promote our environment and our historic sites not only for their importance but also for tourism income and economic development.
Lawson pointed out that the Brentsville site is not just about the courthouse and jail. These two historic buildings are set in a beautiful park, with a unique farm and garden from 1850 and a self-guided nature trail that showcases plants and animals native to Virginia. The park hosts a number of family events. Lawson particularly recommended the Brentsville bluegrass concert series, which runs from August through October of this year.
The Brentsville courthouse has eight rooms. Each tells a story. I was particularly impressed with the room dedicated to the 19th century African-American experience in Prince William. He was telling an honest and candid account of the time. The courthouse is part of the County's African American History Trail, which explores black history, arts, culture, and contributions to our community.
To find out more, Lawson directed me to Morgan Breeden, a longtime Brentsville resident. While historic places in our county tell the story of who we were and how we came to be, the real story is carried in the minds and hearts of residents who have been here long enough to witness it.
Breeden is one of those people. He told the story of the murder as he stood outside the door of the cell where it occurred. This was just one of many stories Breeden knows about prison, Brentsville, and Prince William. Breeden has a lot more stories. If you are lucky enough to run into him, I suggest you ask him to share a few.
I suspect there are a few other people like Breeden. We need to talk to them and document their stories and memories. Fortunately, for 11 years, Breeden published Brentsville Neighbors, a newsletter that documents the history of the community. Its newsletters, other materials and a wealth of information on the history of our county are available on the Historic Prince William website. Lawson and Breeden both praised historic Prince William for his strong support for the renovation of Brentsville Prison.
As for the murder charge, Lucian Fewell was tried and quickly acquitted. It sounded like the action of a reasonable man. Of course, things were different in 1872.
Al Alborn is a political and social activist from Prince William County. His column appears every two weeks. You can read more about Al at www.alborn.net and LinkedIn.