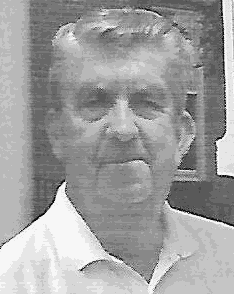 Albert G. Hooper Jr. | Obituary
Albert "Al" Gordon Hooper Jr., 93, of Charles Town, WV passed away on Sunday August 8, 2021 at the Hospice of the Panhandle.
Born October 28, 1927 in Lakewood NJ, he was the son of the late Albert and Virginia (Westhall) Hooper. He grew up in Chevy Chase, DC, and attended the Woodrow Wilson High School class of 1945.
After graduation, Al entered the United States Navy and was honorably discharged in September 1946. Immediately after his demobilization, he enrolled in the School of Engineering at George Washington University. After his junior year, he started working as a field engineer on the White House restoration. In the evenings, Al attended the evening school at George Washington University and graduated with a civil engineering degree in 1951.
It was around this time that Al met his future wife, Barbara "Barb" Hunter, in speech class. They married shortly after graduation. They were married for 58 years and had three children: Stephen "Steve" H., Pamela W. and James (Jack) H., as well as a granddaughter, Emily H.
Al and Barb lived in the Washington area for several years. During this time he worked for the ships office of the Department of the Navy and had a promising career. It reached GS9 level after a year and a half.
After a few years, Al got bored with the government job. In March 1954, Al, Barb and Steve moved to Charles Town, WV (Barb's hometown) where he decided to try self-employment.
He created "AG Hooper Inc.", a surveying, engineering and construction company. During the years 1954-1971, the company experienced strong growth with a wide range of projects.
This period included the initial phases of Shannondale, the design of the 1957 Citizens Fire Co. building, the design and construction of all field work for the Shenandoah Downs race track, several buildings at the Cliffside Motel, the library of Charles Town, the restoration of several Antebellum houses, and many private houses of various sizes.
In 1971, Al decided to build in one place; he bought 256 acres and created two companies with five shareholders. One of the companies was Shenandoah Development Co. and the other was Tuscawilla Utilities, a sewer company. The name of the project was Tuscawilla Hills.
Tuscawilla Hills was the first planned family unit development in Jefferson County. The 260-acre subdivision contains 350 single-family homes, 120 duplex units, 56 townhouses and 62 apartments, as well as a 4-store shopping center. Tuscawilla Hills is a self-contained community with its own central water supply and sewage disposal systems (designed and built by Al), cobbled streets with street lights and fire hydrants. In addition, Al installed a cable television system which has since been acquired by CR-TV from Charles Town and Frederick. In 1989, Tuscawilla was voted Outstanding Development at WV by the WV Builders Association. Shortly before the completion of Tuscawilla Hilla, Al designed and supervised the construction of the Locust Hill golf course.
In addition, Al was very devoted to his community; he developed master plans for Sam Michael and South Jefferson Parks, designed and supervised the construction of the current Boys & Girls Club facilities, assisted in the design, engineering and construction of the South Jefferson Library, and modified, designed and supervised the construction of Morgan's Grove Parks Concession Building. In 1999, Al received the Governor's Service Award for Outstanding Volunteer.
In 1997, Al was elected Jefferson County Commissioner. During this time he helped Jefferson County by working with county libraries to increase annual contribution, helped move towards paid ambulance service, worked closely with other commissioners to establish a water advisory committee, convinced the commission to hire the USGS to do a water study for groundwater resource assessment, and calculated the county's space requirements through 2025 , while also preparing four optional plans to meet these requirements. Al retired in 2005, and he and Barbara have traveled to Ireland, Alaska and Canada!
He is survived by one son, James (Jack) Hooper; one daughter, Pamela (Brian Higgs); a granddaughter, Emily Hooper and her fiance Seth Wilson; and Brenda Hooper, all of Charles Town, WV.
In addition to his parents, he was predeceased by his beloved wife, Barbara Hooper; and his son Stephen Hooper.
Al had many affiliations including: South Jefferson Recreation Council, Jefferson County Boys and Girls Club Board, Jefferson County Planning Commission, Charles Town Utility Board, Jefferson County Chamber of Commerce, Shepherdstown Men's Club, Old Opera House Board of Directors and Old Charles Town Library Board of Trustees.
A memorial service will be held at 2 p.m. on Tuesday, August 24, 2021 at Zion Episcopal Church in Charles Town, WV with Reverend Dean Lawrence as celebrant.
In lieu of flowers, memorial contributions can be made to Hospice of the Panhandle, 330 Hospice Lane, Kearneysville, WV 25430, www.hospiceotp.org
Condolences can be expressed at www.eackles-spencerfuneralhome.com