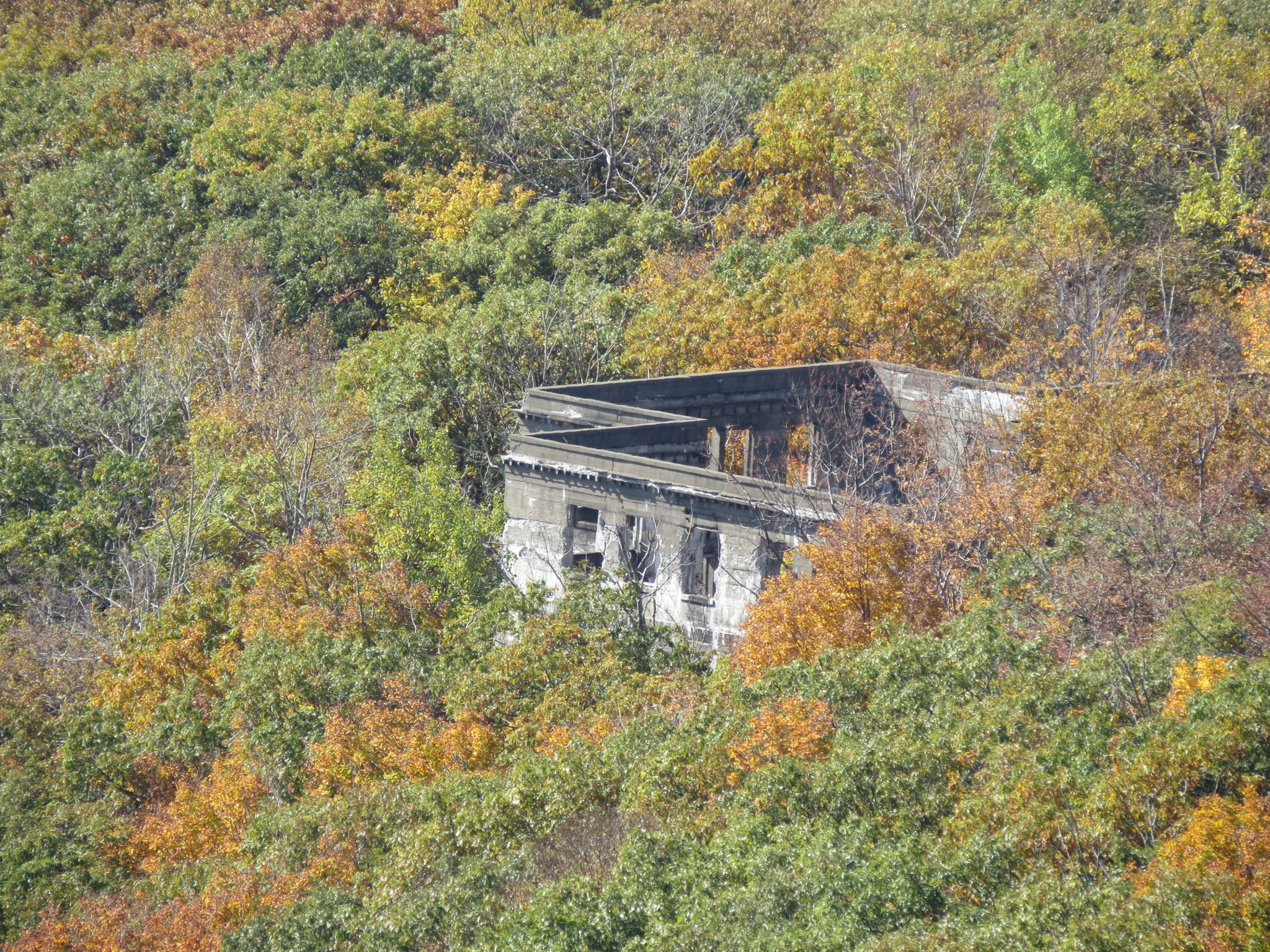 6 hikes to the ruins of the Hudson Valley
[ad_1]
The remains of the Overlook Mountain House.
Jake Haisley
Woodstock's Overlook Mountain is a fantastic hike for many reasons including its stunning views, historic fire tower, and thriving timber rattlesnake population. Shortly before the summit, you'll encounter the remains of Overlook Mountain House, an abandoned hotel dating from the days when the thriving seaside resorts of Catskills attracted politicians, artists, and socialites. While most of these hotels are gone, the walls of the Overlook Mountain House are still next to the trail. After a wood-frame hotel burned down in the 1920s, owner Morris Newgold decided to rebuild it with concrete. Then came the Great Depression and the hotel was never finished.
Today, one can search the hotel site, climb stairs that lead nowhere, and imagine what it might have looked like if it had been completed. The drab, gray walls and overgrown interiors give the hotel a spooky look which is much enhanced if you show up on a foggy day. Be careful when exploring the hotel as the building is falling apart. In the summer, rattlesnakes are common here, so be careful where you step.
Overlook is accessible from the DEC car park on Meads Meadow Road. Follow the red flaming trail to the road, sometimes steeply uphill. You will reach the ruins after approximately 1.8 miles. If you wish, continue 0.6 mile to the fire tower at the top.
[ad_2]
Source link