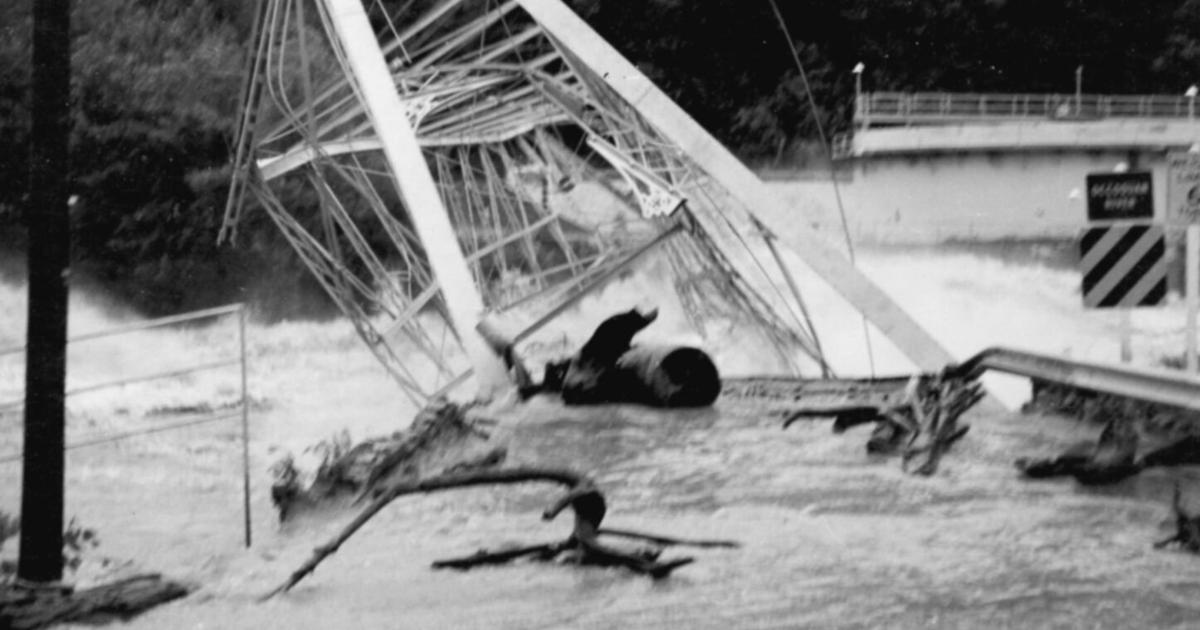 50 years later, Hurricane Agnès commemorated in Occoquan | Securities
A small gathering at Occoquan's River Mill Park sat in silence on Saturday, with only the soft sounds of the footbridge waterfall in the background, as crowds remembered the widespread flooding, destruction and death that the Hurricane Agnes hit Prince William County in late June 1972.
Earnie Porta, mayor of Occoquan, recounted massive rainfall, with 10 to 14 inches over large areas of northern Virginia, that submerged Mill Street and destroyed the one-lane bridge that brought traffic into town, where now stands the gateway.
On June 21, 1972, officials evacuated the entire city to several nearby volunteer fire stations, Porta said. The Potomac News, the local daily, wrote about the loss of the Route 123 bridge, along with dramatic footage of its destruction.
"Disintegrating piece by piece, the newspaper recounted how it finally gave way at 10:30 a.m. on June 22," Porta said. "Some of the most spectacular photographs we have in the Occoquan Historical Society's Millhouse Museum collection include photographs of the destruction of the bridge."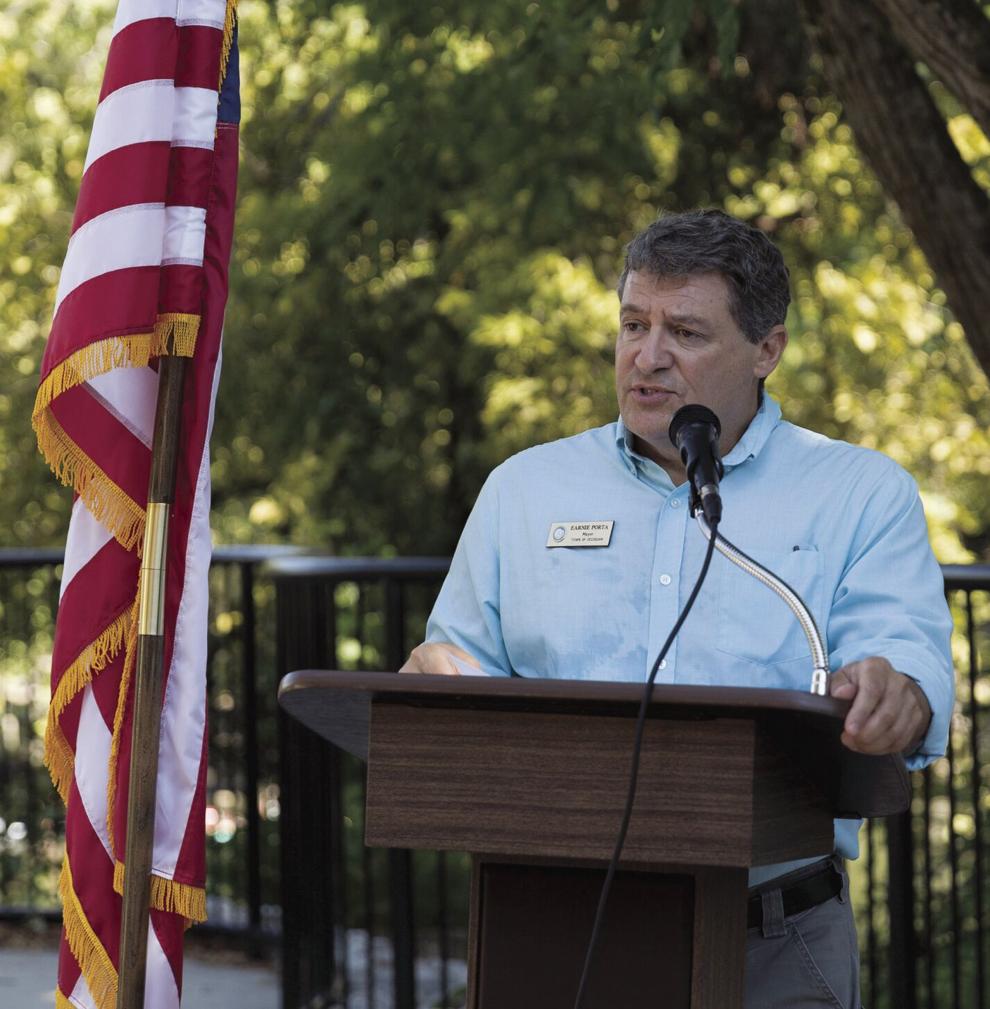 Occoquan commissioned Taylor Rood, a blacksmith artist from Platinum Star Forge in Madison County, to create an artwork out of one of the bridge's remaining I-beams that had been pulled from the river and stored under the museum all these years. The 9-foot sculpture depicts the twisting bridge and rising water that created lasting change in this small riverside town.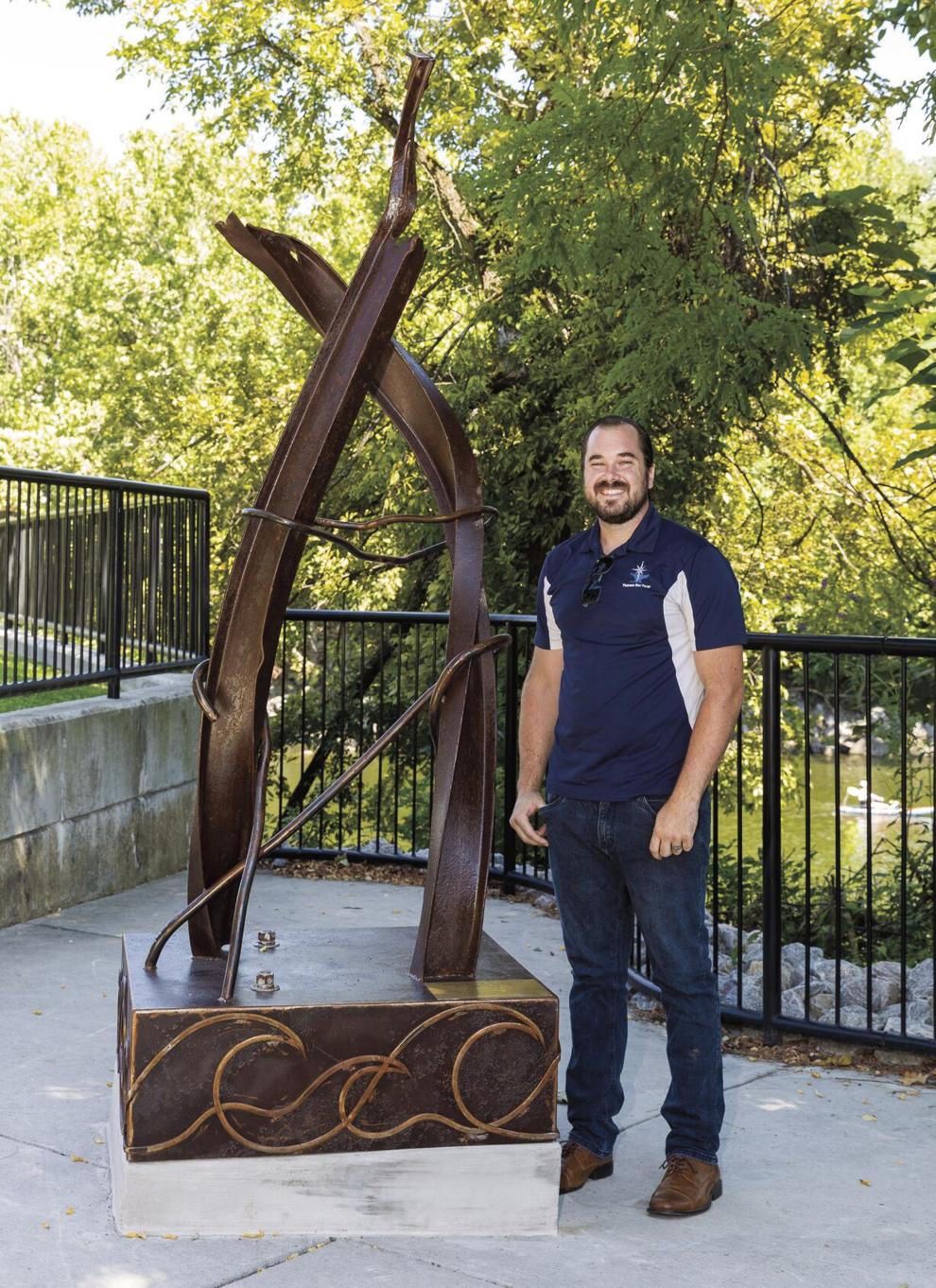 Porta said the flood was a landmark event in the city's history that changed its trajectory.
"Before her arrival, Occoquan had most of the types of businesses associated with a traditional small American town: grocery and hardware stores, banks, family restaurants, doctors' offices and funeral homes, but the damage caused by Agnes was too great for many people. between them," Porta added. "It was from this point that Occoquan began to transform into the eclectic mix of residences, restaurants, shops and historic sites that it is today. "